Ghazal, often likened to the mournful cries of a wounded stag, reaches deep into the soul with its lyrics brimming with profound emotions, delivered through the evocative voices of its singers.
Unlike other music genres that immediately captivate the listener, Ghazals possess a unique ability to skillfully ensnare their audience, slowly weaving their enchantment like a gentle, yet potent poison.
While Ghazals may not enjoy universal appeal, they hold a cherished place in the hearts of dedicated connoisseurs who embrace both the genre and its gifted performers throughout their lives.
In this tribute, we aim to honor the eight finest Ghazal singers whose performances continually reignite our love for this art form.
Top 8 Best Ghazal Singers:
1. Mehdi Hassan
2. Ghulam Ali
3. Farida Khanum
4. Begum Akhtar
5. Jagjit Singh
6. Bhupinder Singh
7. Talat Aziz
8. Pankaj Udhas
So, let's read about them in detail:
1. Mehdi Hassan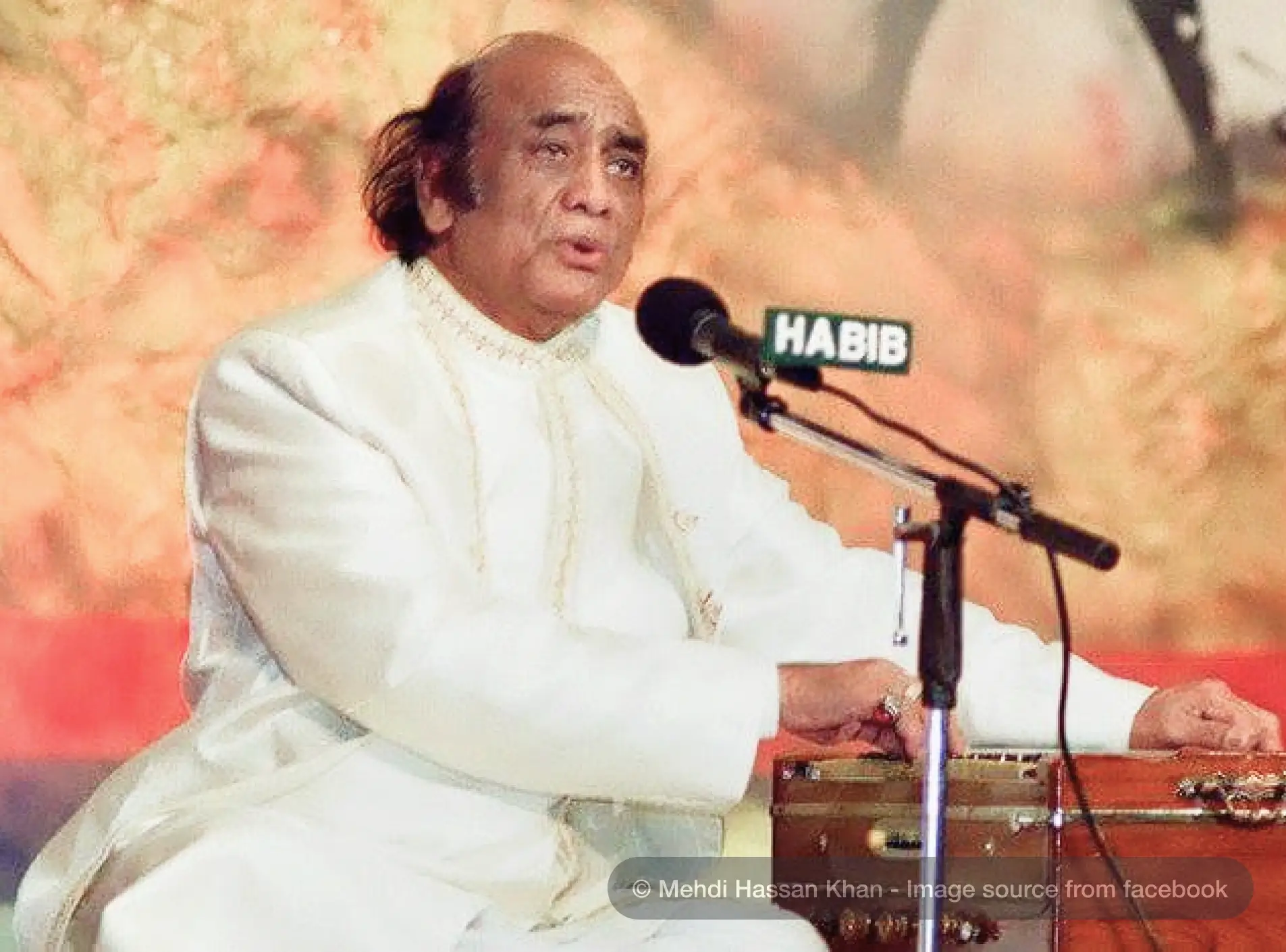 'Ranjish hi sahi dil dukhane ke liye aa
Aa phir se mujhe chhod jane ke liye aa…
Remember the undefiable pull of the heartwrenching poetry brought to life by the soulful voice of the veteran Ghazal singer - Mehdi Hassan? Once the track starts playing, you just can't leave it till it ends. And even after it ends, Hassan's voice keeps resonating in your mind and body.
Hassan - rightfully revered as the 'Shahenshah of Ghazal' cast the same overwhelming spell on his listeners with every Ghazal he sang. Legendary singer Lata Mangeshkar once mentioned - 'God speaks through Hassan's voice.'
Once an acclaimed court singer of the undivided India, Hassan fell prey to hardship when his family had to move to Pakistan after the partition. Yet, he did not stop his riyaaz even after all the daylong toil. Finally, he could tap the pulse of the Ghazal connoisseurs of Pakistan. He learned Urdu poetry and mastered the art of weaving the verses into melodies. The obvious next steps were - first, to get selected for Radio Pakistan in 1957 and then create a benchmark through Faiz's composition - 'Gulon Mein Rand Bhare' for the film Firangi in 1964. The rest, certainly is history.
Hassan has also mentored the next crop of Ghazal singers like Talat Aziz, Jagjit Singh, and Hariharan. Even after more than a decade after his demise, Mehdi Hassan remains immortal through his Ghazals and keeps inspiring existing and upcoming generations of singers.
2. Ghulam Ali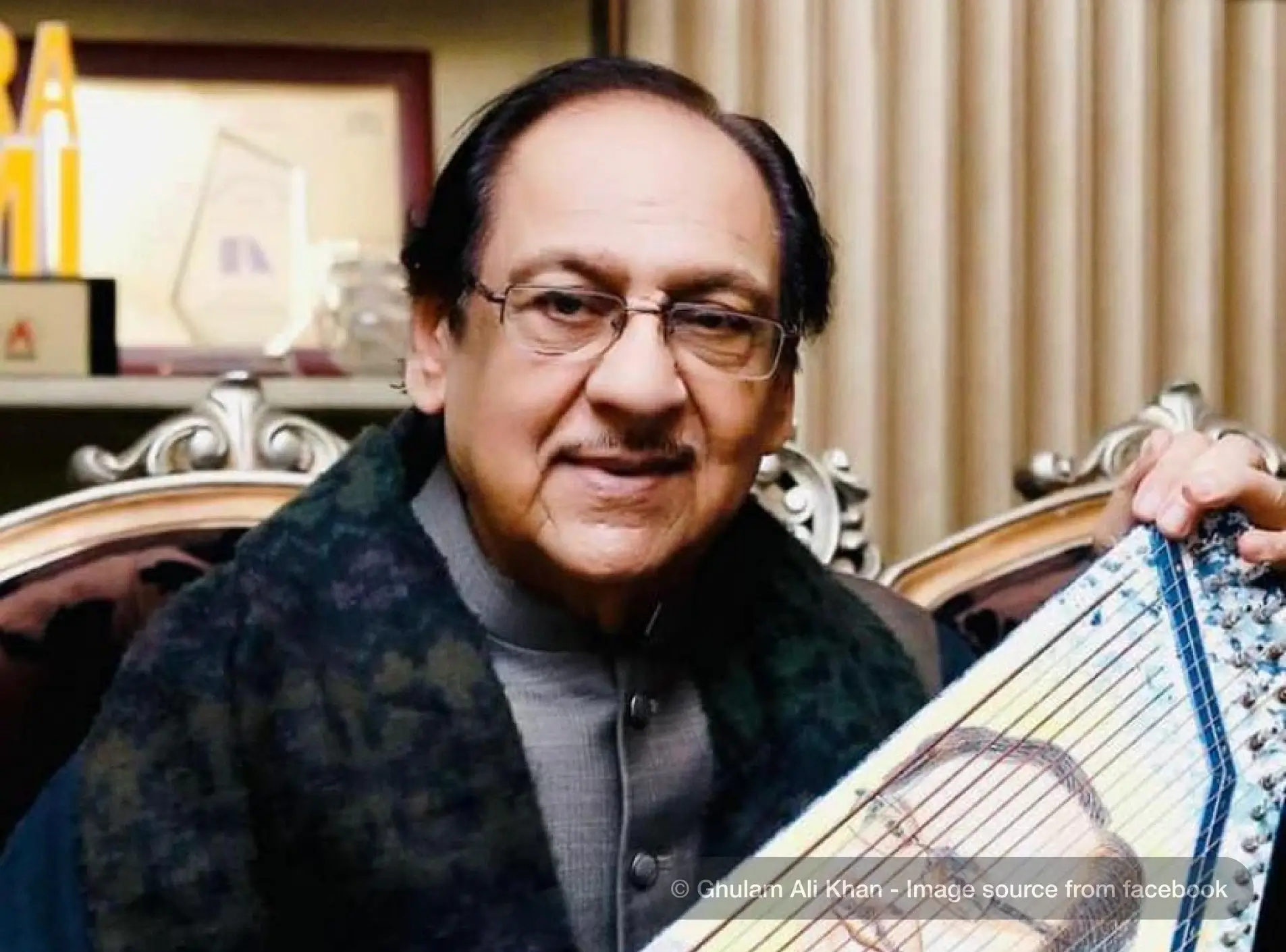 'Chupke chupke raat din aansu bahana yaad hai' - the words resonate with every lonely heart who has devoured every bit of their existence for love, only to get nothingness in return, Add to these the full-throated voice of Ghulam Ali emoting each word with profound melodic precision and just the right amount of intensity.
Ghulam Ali is another Ghazal maestro - just like Mehdi Hassan - whom the world looks up to with a lot of reverence. He is celebrated for his extraordinary talent, soulful renditions, and mastery of the ghazal genre. Ghulam Ali's velvet-smooth voice, combined with his deep understanding of classical music and poetry, has earned him a dedicated fan base worldwide.
Throughout his career, Ghulam Ali has produced numerous ghazal albums and performed at concerts across the globe. His renditions of classical and contemporary ghazals, often accompanied by his own compositions, are characterized by their emotive and evocative quality. Some of his most famous ghazals include "Hungama hai kyon barpa," and "Kal chaudhvin ki raat thi."
Ghulam Ali's contributions to music have been widely recognized with awards and honors, including the prestigious Ghazi Azam Award and the Saigal Award. His ability to bridge the gap between classical and modern ghazal singing has made him a revered figure among both traditional ghazal enthusiasts and contemporary music lovers.
Ghulam Ali's timeless ghazals continue to captivate audiences, and his musical legacy remains an enduring source of inspiration for aspiring singers and poets. His dedication to preserving and promoting the ghazal genre has made him a beloved figure in the world of music, earning him a special place in the hearts of fans and connoisseurs of ghazals.
3. Farida Khanum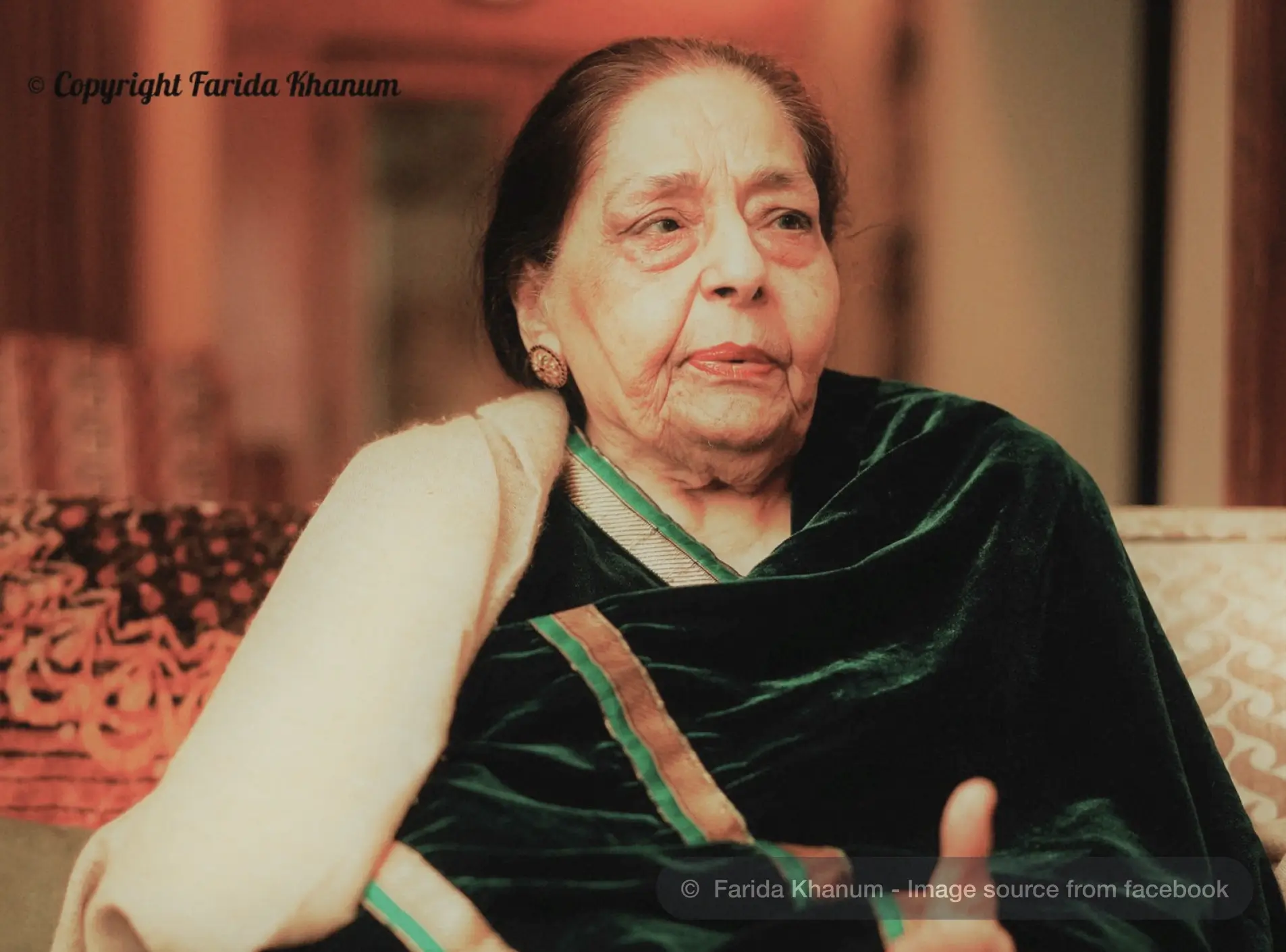 'Aaj jane ki zidd naa karo' - This iconic ghazal, composed by the legendary poet Faiz Ahmed Faiz, has become synonymous with Farida Khanum and is considered one of her signature songs. Its timeless appeal and poetic beauty continue to enchant listeners across generations. 
Farida Khanum, often referred to as the "Queen of Ghazal," is a Pakistani ghazal singer who has captivated audiences with her enchanting and soul-stirring Ghazal renditions. Born on January 28, 1935, in Calcutta, India, her musical journey has been defined by her exquisite vocal talent and deep connection to the art of ghazal singing.
Farida Khanum's voice is characterized by its melodious sweetness and evocative quality, which perfectly complements the depth and emotions of ghazal poetry. Her contributions to the preservation and popularization of the ghazal genre have been recognized with numerous awards and honors.
Farida Khanum's ability to convey the intricacies of love, longing, and human emotions through her singing has made her a beloved figure among ghazal enthusiasts and music lovers alike. Her music resonates with audiences, and her legacy remains a source of inspiration for aspiring artists and aficionados of the ghazal genre. Farida Khanum's enduring impact on the world of music and her timeless ghazals ensure she will forever be celebrated as a ghazal icon.
4. Begum Akhtar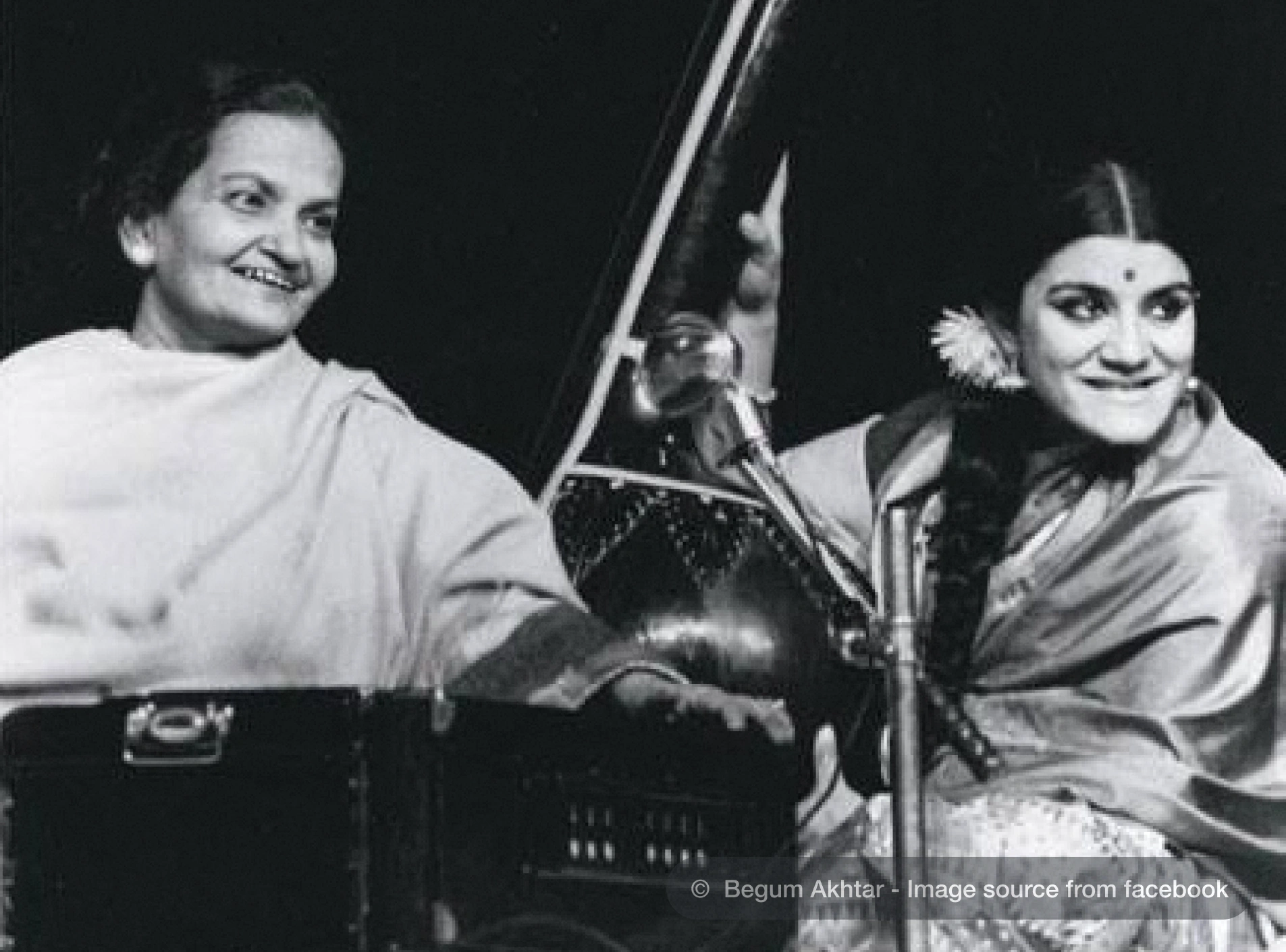 "Woh jo hum mein tum mein qarar tha, tumhein yaad ho ke naa yaad ho…" - the voice of Begum Akhtar casts a spell on the senses as she emotes each word with utmost intensity.
Begum Akhtar has given her voice to compositions crafted by literary luminaries such as Mirza Ghalib, Meer Taqi Meer, and Momin Khan Momin.
Her repertoire included compositions from the world of film music and her proficiency in Indian classical music further enriched her artistry as a Ghazal singer.
Her exceptional talent and dedication earned her the illustrious titles of the "Queen of Ghazal" and "Malika-e-Ghazal" while she was alive. Delve into the ghazals she selected to perform and revel in their timeless beauty.
Listening to the ghazals she chose to sing is like embarking on a timeless journey of love, passion, and melancholy. Her interpretations continue to connect with audiences even today, reminding us of the enduring power of ghazals and the lasting legacy of Begum Akhtar, a true luminary of the art form. Her songs are not just melodies; they are an exploration of the deepest recesses of the human heart, and they remain a cherished treasure in the world of music.
5. Jagjit Singh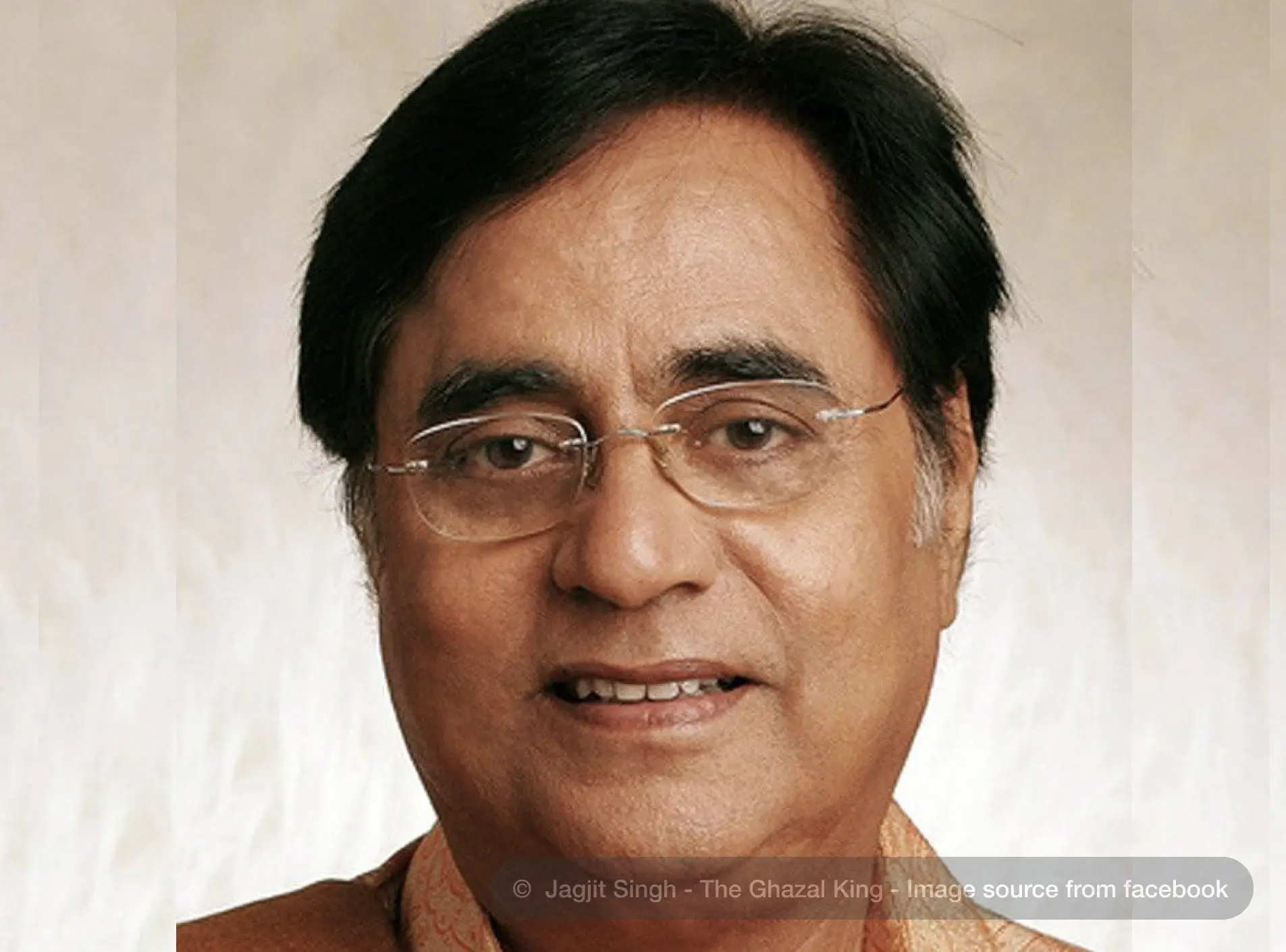 'Hoton se chhu lo tum mera geet amar kar do' - the stability of voice, the subtlety in emoting, the balmy and yet the resonating impact of Jagjit Singh's renditions is just unputdownable even for non-Ghazal-listeners.
Jagjit Singh, often referred to as the "Ghazal King," was a legendary Indian ghazal singer and composer. He was born on February 8, 1941, in Sriganganagar, Rajasthan, India, and his contribution to the ghazal genre is immeasurable. His ability to connect with listeners on a deep, emotional level set him apart as one of the most beloved and influential ghazal singers.
Throughout his career, Jagjit Singh collaborated with renowned poets and lyricists, such as Gulzar and Javed Akhtar, breathing life into their verses and making them accessible to a wide audience. Some of his most famous and cherished ghazals include "Tum itna jo muskura rahe ho," "Woh kagaz ki kashti", "Hoshwalon ko khabar kya," and "Koi fariyaad."
Jagjit Singh is celebrated for bridging the gap between classical and contemporary music and for bringing ghazals to a wider and younger audience. His legacy continues to thrive through his timeless music, which continues to inspire and touch the hearts of listeners, transcending generations and boundaries. Jagjit Singh's voice and his ghazals will forever remain a source of solace and artistic inspiration for people around the world.
Also, read our blog - What is Ghazal? Its Meaning, Examples, & History
6. Bhupinder Singh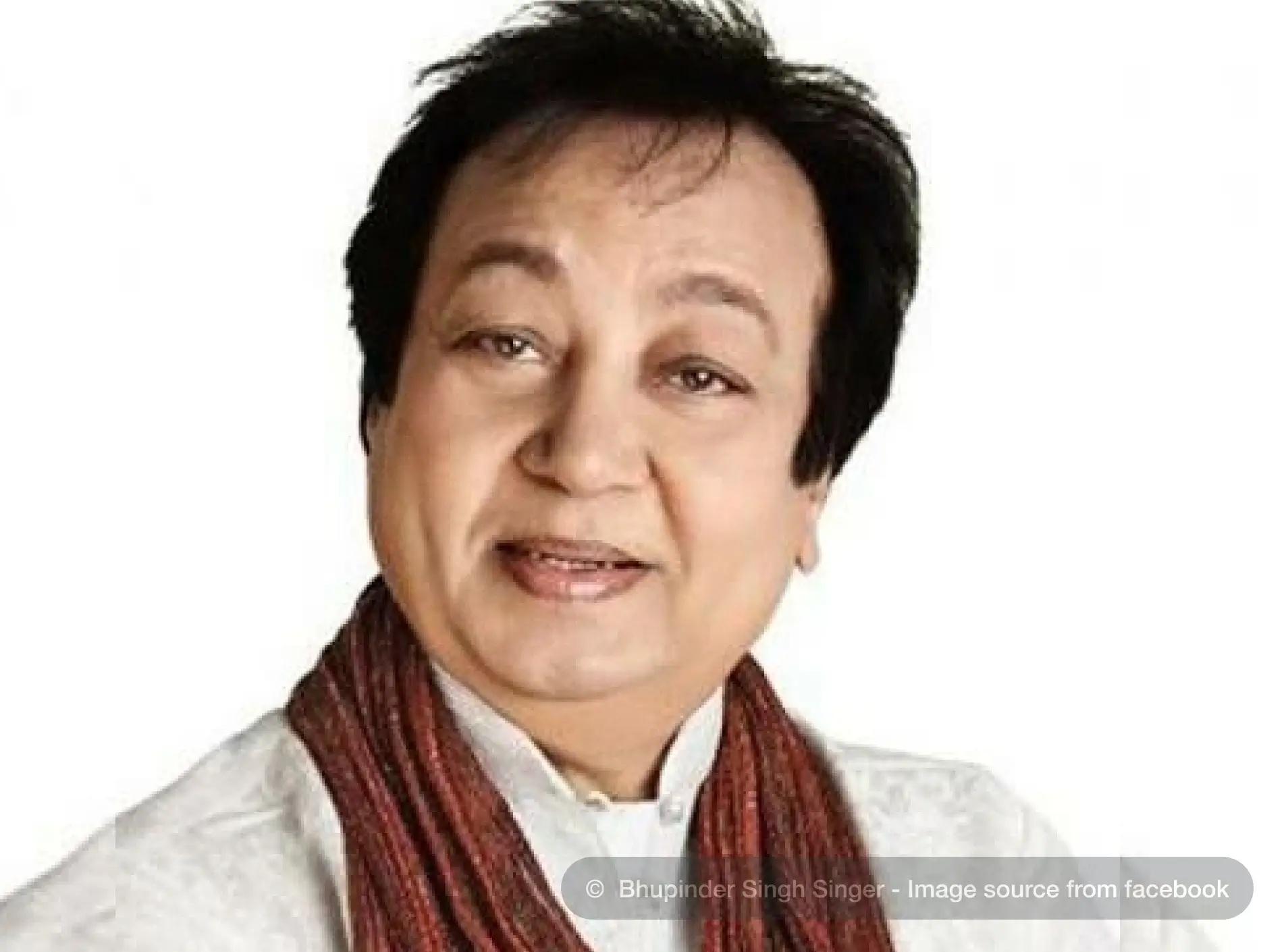 Having contributed to some of the timeless Ghazals in Hindi films, Bhupinder Singh makes a quicker recall for Bollywood movie buffs. Songs like 'Kisi nazar ko tera intezaar aaj bhi hai', 'Dil dhoondta hai phir wohi fursat ke raat din', and several other such timeless melodies in the full throat baritone voice of Bhupinder Singh keep enticing the Ghazal connoisseurs across all age groups.
Apart from being one of the most cherished Ghazal singers, Singh was also a guitarist who contributed to popular Bollywood songs such as 'Chura liya hai tumne jo dil ko', 'Chalte Chalte', and 'Dum maro dum', among others.
Singh started his career as a performer in All India Radio, Delhi, and Delhi Doordarshan. He got noticed by Madan Mohan and invited to Mumbai. In his first Bollywood song - Hoke Majboor Mujhe Usne Bulaya Hoga for the film Haqeeqat, he contended with then-established singers such as Mohammad Rafi, Talat Mahmood, and Manna Dey.
In his illustrated career, Bhupinder Singh collaborated with renowned writers and composers such as Madan Mohan, Naushad, Khayyam, and R.D. Burman among others.
Singh devoted himself completely to Ghazal after tying the knot with Bangladeshi singer Mitali Mukherjee in the 80's. The duo gifted Ghazal lovers from all over the world some of the most treasured compositions.
7. Talat Aziz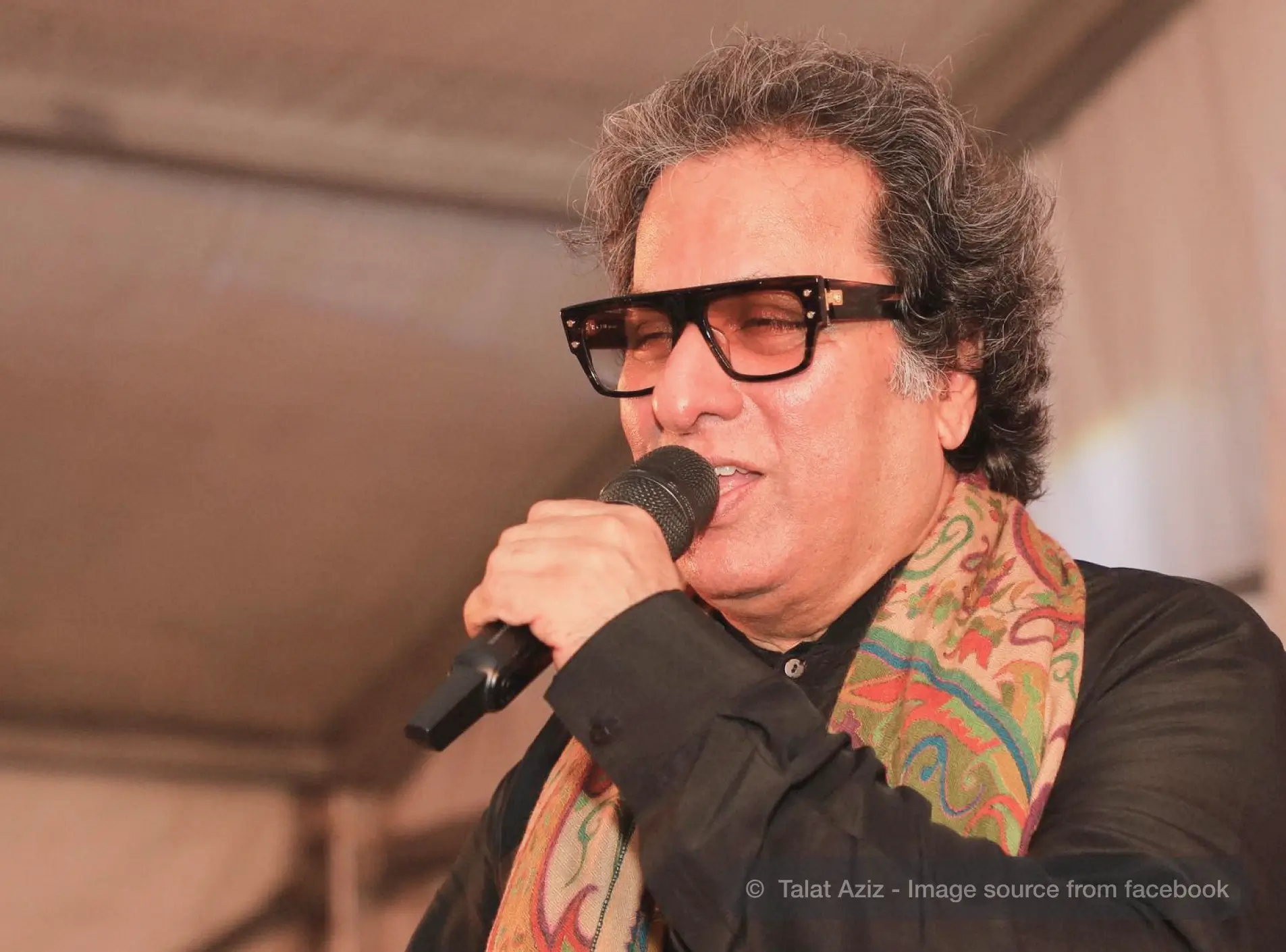 'Aina mujhse meri peheli si surat mange', 'Dulhan bani hai raat', 'Phir chhidi baat raat phoolon ki', and many more such timeless Ghazals mesmerize the old and young listeners with equal aplomb - rendered by none other than Talat Aziz.
Aziz is blessed with a youthful voice, profound diction, and emotiveness that never fails to tug at the heartstrings. Talat Aziz's contribution to the preservation and promotion of ghazals and Indian classical music has been recognized with awards and accolades. He is an accomplished singer and a respected mentor who has nurtured young talent in the realm of ghazal music.
His dedication to the genre and his ability to convey profound emotions through his singing has established him as a cherished figure in the world of ghazal music. Talat Aziz's enduring impact continues to inspire music enthusiasts and artists, ensuring that the tradition of ghazals remains vibrant and appreciated in the contemporary music landscape.
8. Pankaj Udhas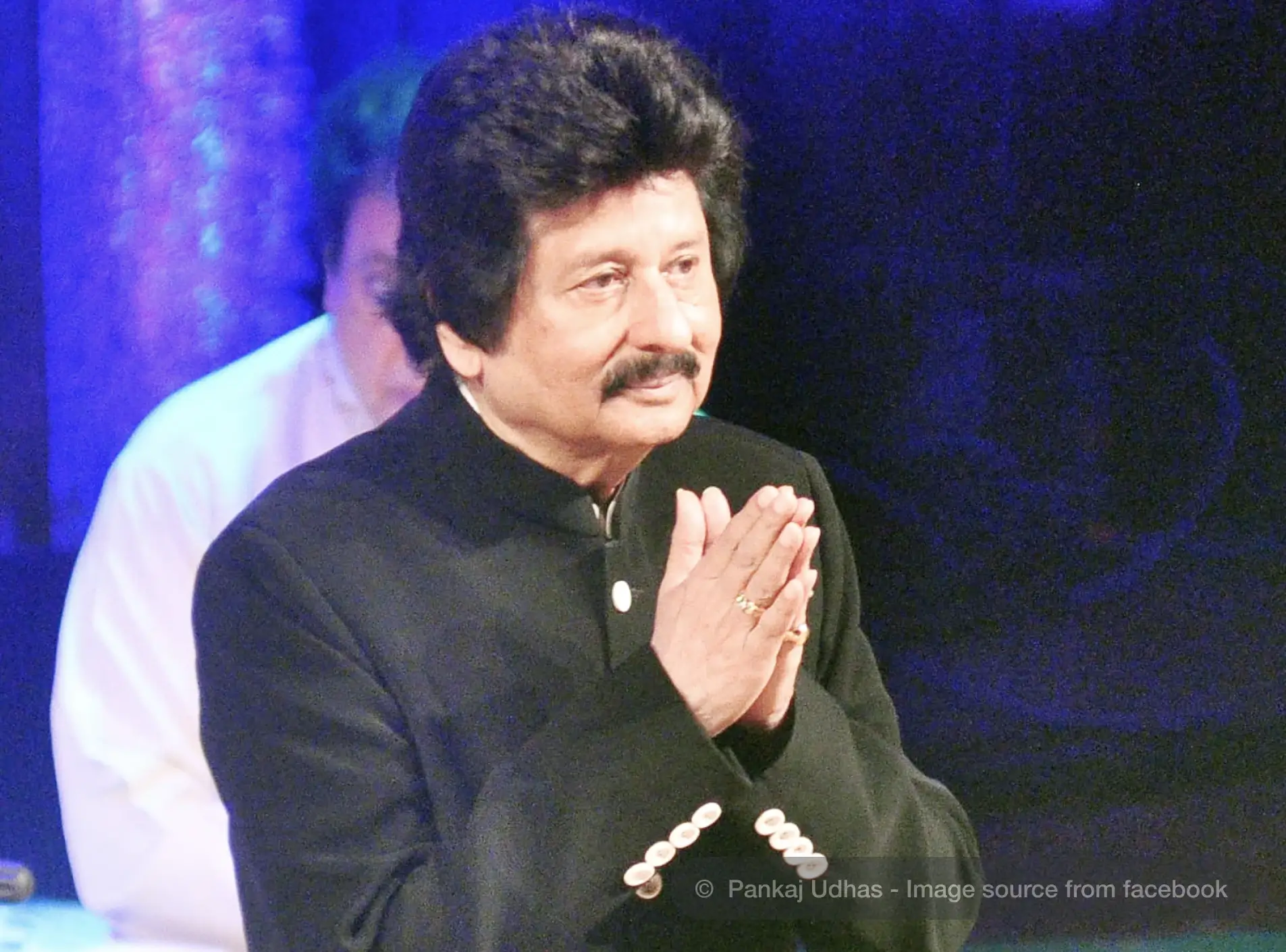 'Aur ahista kijiye baatien, dhadkanein koi sun raha hoga' - each word woven with tenderness and voiced with equal warmth by yet another Ghazal maestro, Pankaj Udhas.
Udhas is one of the eminent practitioners and preservers of Ghazals. His honey-laced voice and unique emotiveness etch each word of the Ghazal with compassion that mesmerizes the listeners.
Udhas has been a contributor since 1980s, however, he came into prominence through his cameo in the 1986 Bollywood blockbuster film - 'Naam'. The song - 'Chitthi Ayi Hai' never fails to leave the listeners with teary eyes and heavy hearts by the end of the song.
Besides his Ghazal albums, Udhas has been an active contributor to Bollywood films. He had a brief stint as a singer. Yet his body of work is a treasure for all Ghazal lovers and an inspiration for the new generation of singers.
Concluding…
What makes Ghazals so magical? Is it in the poetry, the music, the voice of the singer or all these pieces put together in the right intensity? Perhaps one piece crafted with utmost tenderness and compassion begets the other. And like this, an enchanting Ghazal comes alive!
When it comes to singing Ghazals, it is all about creating a balance between subtlety and intensity. And it comes from the right training and years of practice.
If you nurture a secret dream of singing Ghazals like the maestros you have read about in this article, you can explore online Ghazal classes.