Vocal exercises - are the very first thing to be introduced to students when they enroll in a vocal music class. The human vocal cord is the most refined musical instrument that requires lifelong tuning.
Though initially, it seems to be a bit tedious and monotonous, it is one regime that is absolutely unavoidable. In fact, vocal exercises define your journey as a vocalist to a large extent.
Every music pedagogy has a specific voice tonality, timbre, and texture which needs to be achieved by the student. In the case of Carnatic music, it is impeccable voice modulation, ornamentation, and pitch.  And it comes from years of diligently carrying out vocal exercises.
There is a prevalent story about the revered Classical music vocalist and one of the nine gems of Akbar - Miya Tansen. Legends have it that if MiyanTansen did not do vocal exercises for a few days, - on the first day only he would know about it. By the next day, Akbar would get to know and by the third day, the entire courtroom would come to know about it.
Hence, the change in the voice quality with a diligent vocal exercise or otherwise is very much evident!!
Here are a few Carnatic vocal exercises for Carnatic singing:
Swara Sadhana or Saralai Varisai:
There are 12 notes/ Swara - 7 Suddha Swara and 5 Vakra that we use while singing. Each Swara/ note has a specific vibration. Also, there is a space between these notes.
Saralai Varisai helps the vocal muscles to identify these 12 unique vibrations. Gradually they learn to club two or more notes to create music. Apart from the notes/Swara, the other factors include the identification of the Saptak, Taal, and lay.
The very initial vocal exercise includes singing each note slowly, trying to achieve Swarasthan or Align the voice with the vibration of the note.
Arohana - S R G M P D N
Abrarohana - S N D P M G R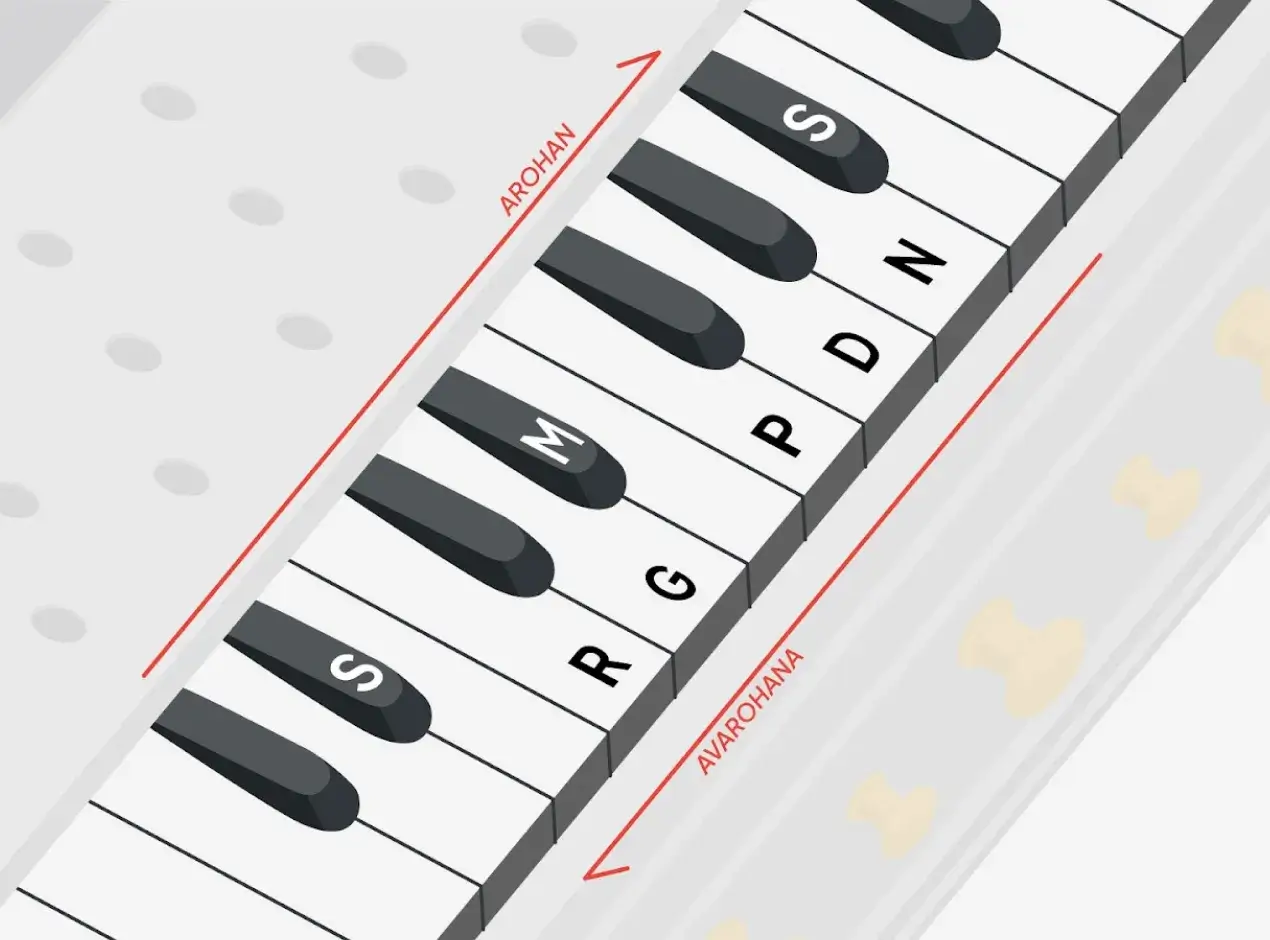 Once the Swarasthan part is achieved, it is time to understand the lay and Taal. So the same sequence is sung and repeated at a faster pace.
Also, as we pick up the pace, we try to put lung power to the test by trying to complete a particular sequence in one breath.
Saralai Varisai Exercises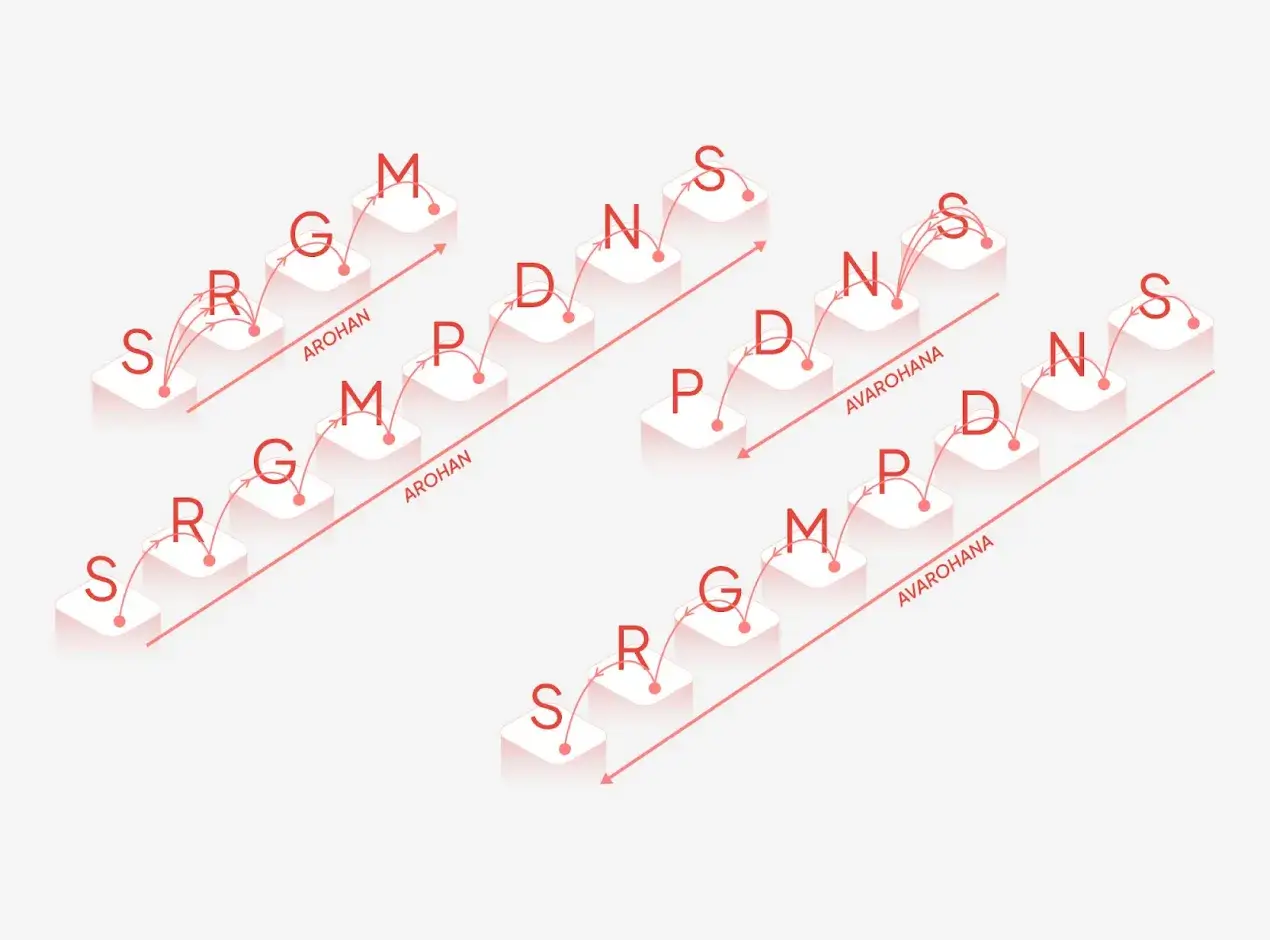 S  R  S   R  | S  R  |  G  M | |
S  R  G  M | P  D |   N  Ṡ  | |
Ṡ  N  Ṡ   N  | Ṡ  N |  D  P  | |
Ṡ  N  D  P   | M G |  R  S  | |
S  R  G  S  | R  G  |  S   R  | |
S  R  G M  | P  D  |  N  Ṡ  | |
Ṡ  N  D Ṡ   | N  D |  Ṡ  N  | |
Ṡ  N  D P   | M  G | R  S   | |
Janti Saralai
Repeating the same notes helps to enhance the capability of vocal modulation. These practices will help to render Gamak and Meend with ease and aplomb.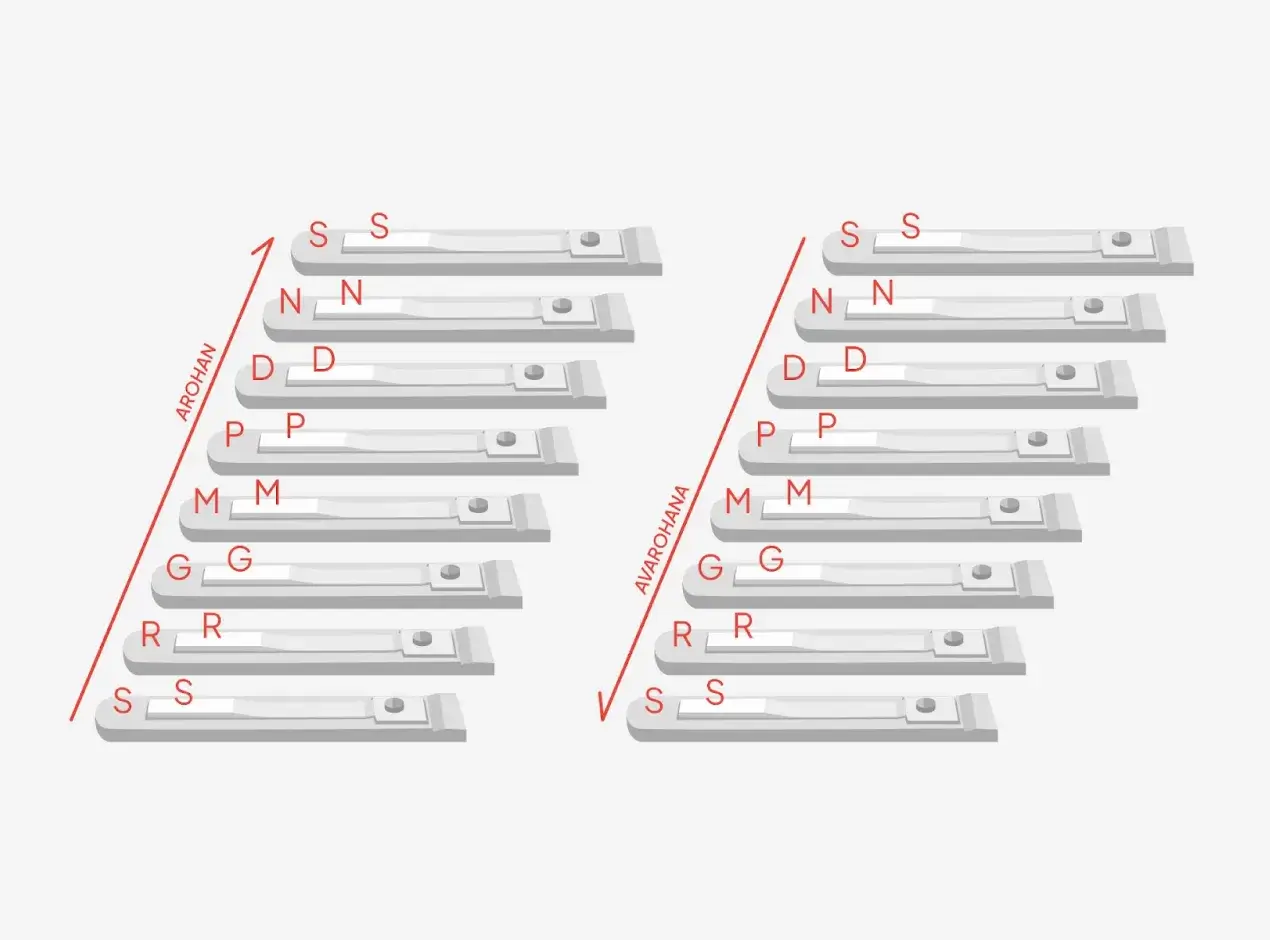 SS RR GG MM | PP DD | NN ṠṠ ||
ṠṠ NN DD PP | MM GG | RR SS ||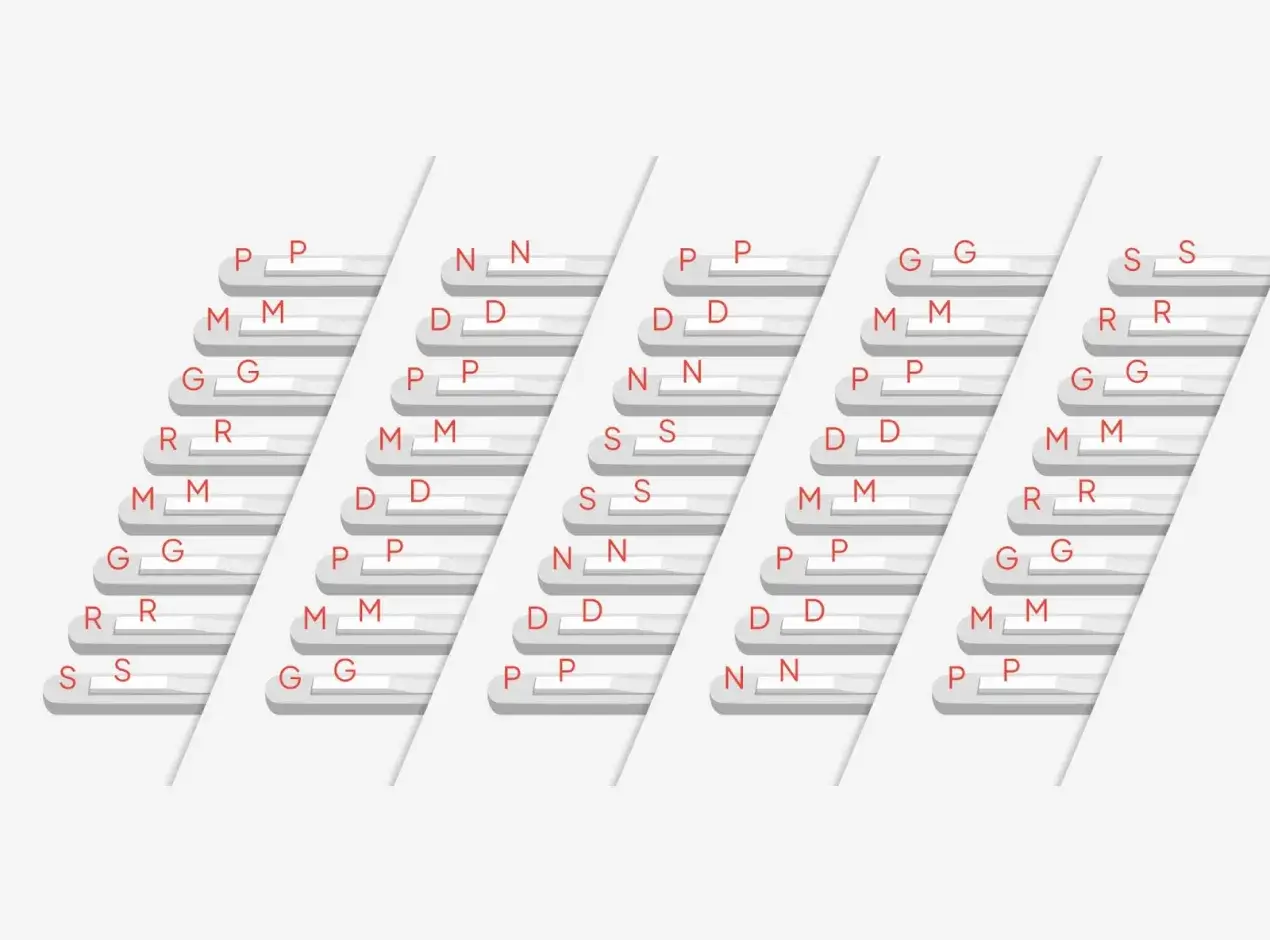 SS RR GG MM | RR GG | MM PP ||
GG MM PP DD | MM PP | DD NN ||
PP DD NN ṠṠ | ṠṠ NN | DD PP ||
NN DD PP MM | DD PP | MM GG ||
PP MM GG RR | MM GG | RR SS ||
Technical Exercises
Gradually, as we master the above sequences, we move towards more complex repertoires. For technical exercises, the variations can be based on a specific raag.
Here is one very basic technical vocal exercise that is a staple for every vocalist
Arohan
S
SRS
SRGRS
SRGMGRS
SRGMPMGRS
SRGMPDPMGRS
SRGMPDNDPMGRS
SRGMPDNS'
ABROHAN
 S'
S'NS'
S'NDNS'
S'NDPDNS'
S'NDPMPDNS'
S'NDPMGMPDNS'
S'NDPMGRGMPDNS'
S'NDPMGRS
There are several variations of this technical exercise. One such is mentioned below -
Arohan
S
SRS
SRGRS
SRGMGRS
M
MGM
MGRGM
MGRSRGM
P
PDP
PDNDP
PDNS'
ABROHAN
S'
S'NS'
S'NDNS'
S'NDPDNS'
S'NDPMGRS

Tips to get the best out of your vocal exercise
Practice daily early in the morning

Sing with the notes. And then, sing in aakar, eekar, okaar and hum.

Never sing after taking a meal

Avoid food that is cold or sour to taste. Rather pick warm food items.

Do not overstrain your voice

Most importantly, as you hone your vocal skills, do not forget your listening skills. Because listening to good music is as much a part of the vocal exercise as any other Saralai.
Manage your breath while you sing
There are a few factors that help musical instruments to play properly. The most significant among them is the medium. It is either air or water. In the case of the vocal chord, it is air or breath.
Singers need to have a hold over -
How many breaths to take while singing
Identify the right time for inhalation and exhalation
Holding breath to stay on a note or demonstrating some complex melodic improvisation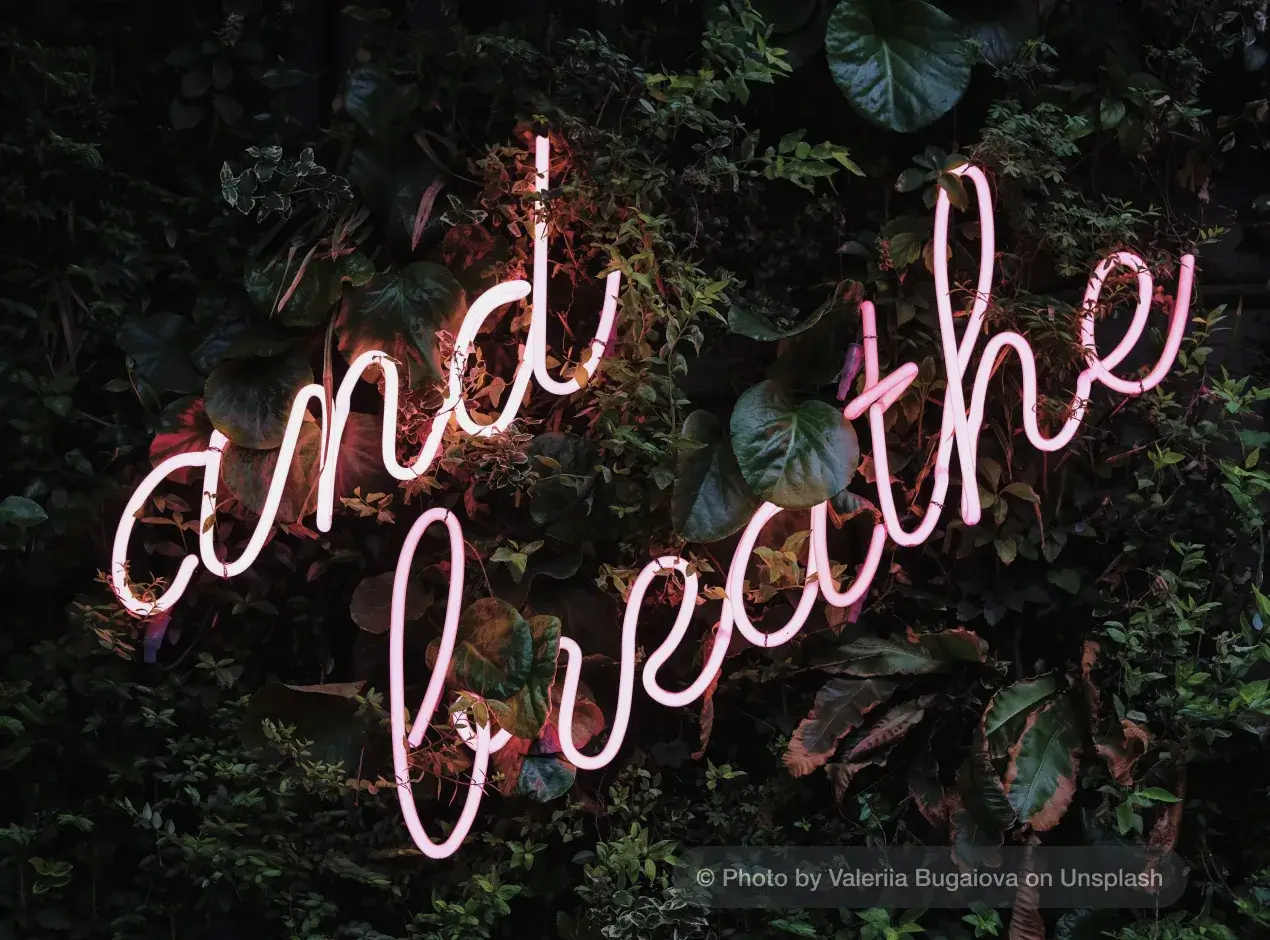 Pranayam is effective in increasing the lung capacity to hold breath for a longer time
Practicing Pranayam along with some yoga asana is a sure-shot way to master control over your breath
Some effective pranayama for singers include -
Anulom-Vilom Pranayam
Anulom-Vilom or alternate nostril breathing has myriads of health benefits. But the one that is more relevant to a vocalist is that it enhances the ability to hold the breath for a longer duration. It helps you to perform the carousel or cascade of meend, gamaks, and other melodic variations with ease without being breathless.
How to practice anulom-vilom pranayam -
Sit relaxed in cross-legged or any other comfortable position
Keep your spine erect
Use the ring finger and thumb alternatively to block one nostril while you breathe in with the other
Hold your breath for a few seconds
Release from the other nostril
Repeat inhalation from the nostril through which you exhaled and repeat the process
Practice for at least 10 minutes every day
Ujjayi Pranayam
Considered to be the best breathing exercise for vocal cords and larynx, Ujjayi helps to improve the vocal prowess of the singers.
How to practice ujjayi pranayam -
Be relaxed
Make a suppressed vibrating sound as you breathe in through the windpipe
Elongate the process of inhalation as long as you can
Hold your breath for as long as you can do it comfortably
Close your right nostril with your right thumb and release the breath from your left nostril.
Repeat  three to five times
Om Recitation
A Vibration is created in the vocal cord while performing Om recitation. It wakes up the entire throat area and the endocrine glands.
How to practice Om recitation -
Sit with your spine erect.
Close your eyes
Take a slow and deep breath
Breathe out slowly through your mouth saying a prolonged aa–oo–mmmmm
Simha Asana
Simha asana or Lion pose works miracle on your vocal cord and diaphragm. Just a few days of practice will show a noticeable difference in the texture of your voice and vocal range.
How to practice Simha Asana -
Sit in Vajrasan and spread out your knees
Keep your spine erect and relaxed
Bring both your hands in front and place your palm facing downwards between both your knees
Tilt your head upwards
Take a deep breath
Stretch your tongue out as much as you can
Look upwards and try to look in between both your eyebrows
And exhale making a 'haa' sound through your throat
Hold the pose for 20-30 seconds
Repeat  5-6 times for best results
Thus…
Vocal exercise is part of the daily routine of every vocalist. The right way of doing it can take you to the zenith of success as a singer. However, doing it wrong can be equally detrimental.
Hence, here is one word of caution. Honing your voice is something that should always be done under expert guidance. It will make sure that the time and effort you put into it are well rewarded
Connect with expert mentors on ipassio to initiate a well-guided and fulfilling musical journey through online Carnatic music classes.