India's receptivity toward modern dance was remarkably holistic. As it is, the country already has its pot full of 8 accredited classical dance forms as well as folk and regional dance forms individually from all the states. Yet when Western dance styles beckoned for an entry - it was ushered in with great enthusiasm and love.
The credit goes to some of the pioneer Indian dancers who were receptive to the newer trends. In this article, we will talk about 7 iconic Indian dancers who created disruption in the Indian dance ambit. India has always been a melting pot for several cultures and what the following list of Indian dancers did was no different than that. They are the propellers of modern dance in India.
Each of them has ushered in new waves from around the world and fused different dance forms together to bring about something fresh and unique. And above all, they have motivated people across all age groups to just get up and dance!
List of Top 7 Dancers of Bollywood Ever
1. Uday Shankar
2. Chandralekha
3. Mallika Sarabhai
4. Mithun Chakraborty
5. Prabhudeva
6. Terence Lewis
7. Shakti Mohan
1. Uday Shankar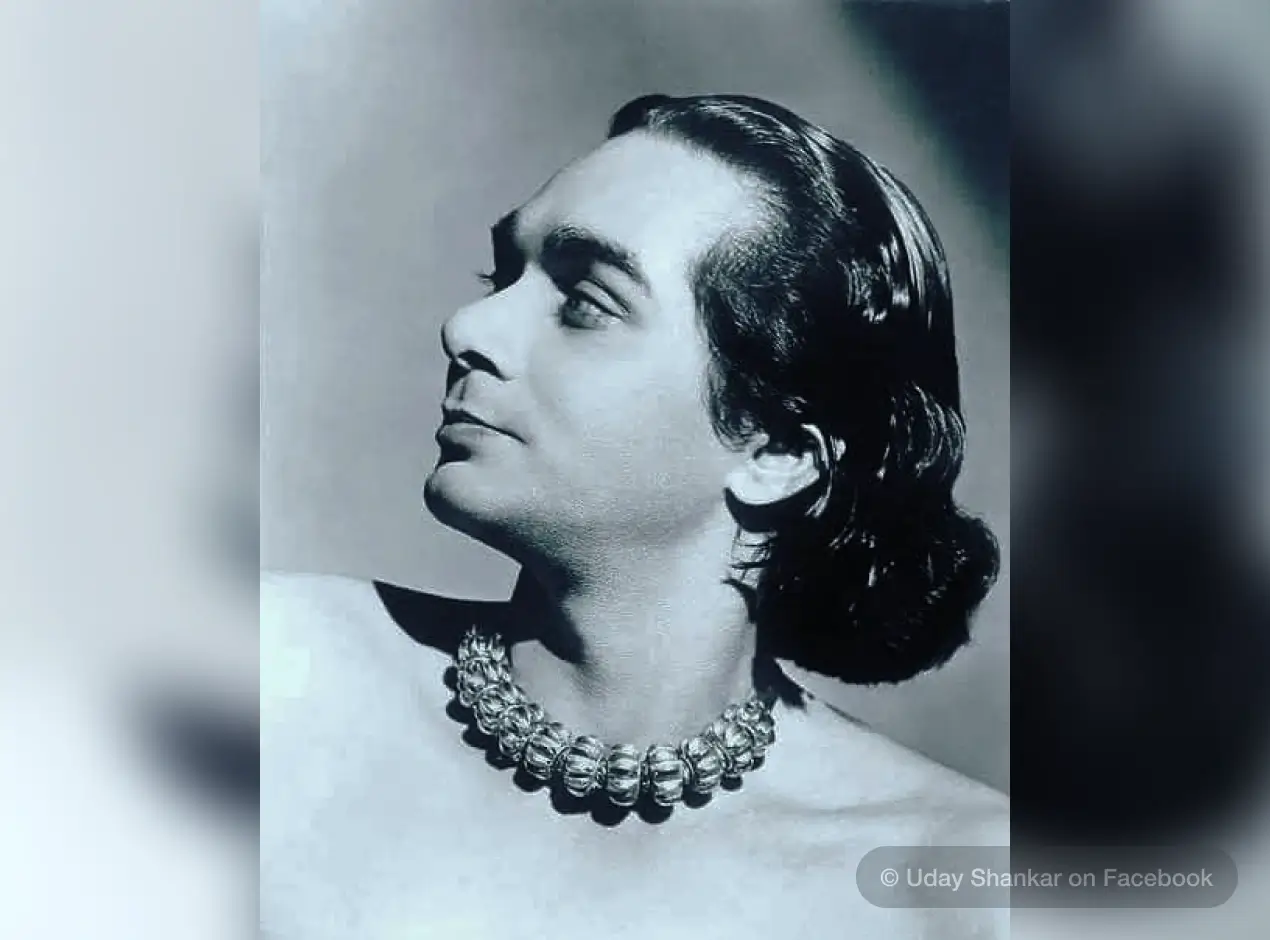 Uday Shankar is revered as the Father of Modern dance in India. He was the first Indian dancer who facilitated the culmination of Indian classical and Russian ballet. Though he did not receive formal training in Indian classical dance, he got exposure to Indian classical and folk dances in his childhood.
Shankar already had a penchant for photography and painting. His very highly refined taste and understanding of art found expression in his dance. He also assimilated European theatrical techniques with traditional and folk dance styles from India. He called this new dance form Hi-dance which got re-christened as Creative Dance at a later stage.
He put Indian dance on the global map for the first time when he performed with Russian Ballet dancer Anna Pavlova in a ballet based on an Indian theme - named, Radha Krishna. He opened the first-ever Indian dance school in Paris. Thereafter, he created ripples around the world with his dance troupe - 'Uday Shankar, and his Hindu Ballet.'
2. Chandralekha
Primarily trained in Bharatanatyam and Kathakali, Chandralekha went on to blend Indian classical dance with Yoga and Kalaripattu. Her choreography was majorly non-narrative and focused on the body's potential for movement and expression.
Also, this is a point in the evolution of modern dance in India when dance choreographies started to become the voice for staging protests.
Chandralekha's choreographies pushed the boundaries of what was acceptable in Indian society which even earned her a lot of criticism. Her performances addressed several political and social issues, including caste, gender, and globalization.
Chandralekha had authored several books on dance and was vocal about making physical education and movement an integral part of education.
3. Mallika Sarabhai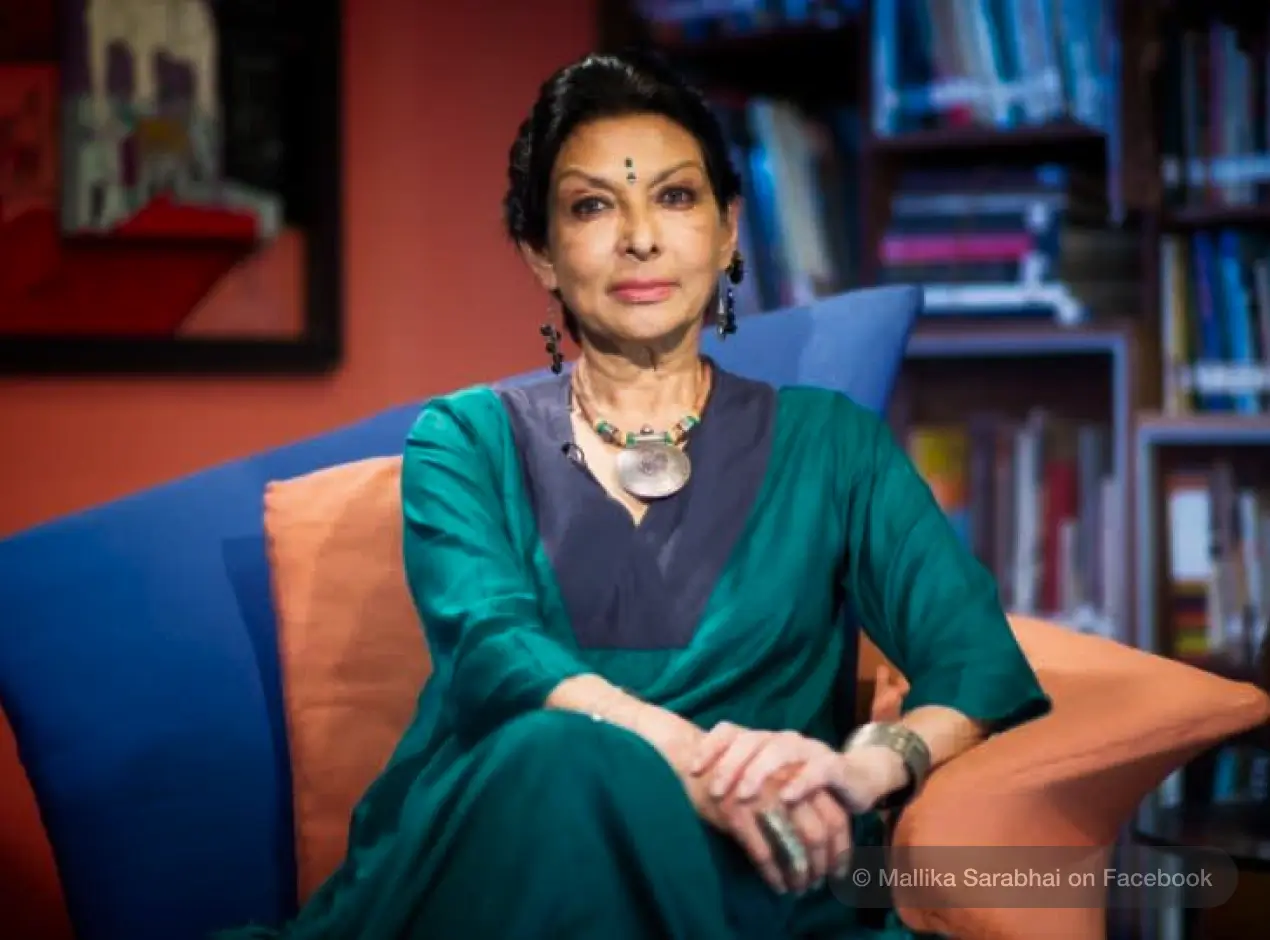 Just like Chandralekha, Mallika Sarabhai also took this art form up in arms to protest against gender inequalities, environmentalism, and human rights.
Sarabhai was trained in Bharatanatyam, Kathakali, and Kuchipudi. Later, she started incorporating corporate dance styles and theatrical techniques into her choreographies.
She is known for her dynamic performances that combine expressive movements with powerful narratives, and her work has been performed to critical acclaim in India and around the world.
Some of her notable theatrical presentations include - Shakti - the Power of Women. Sita's Daughters, An Idea Named Meera, and many more.
4. Mithun Chakraborty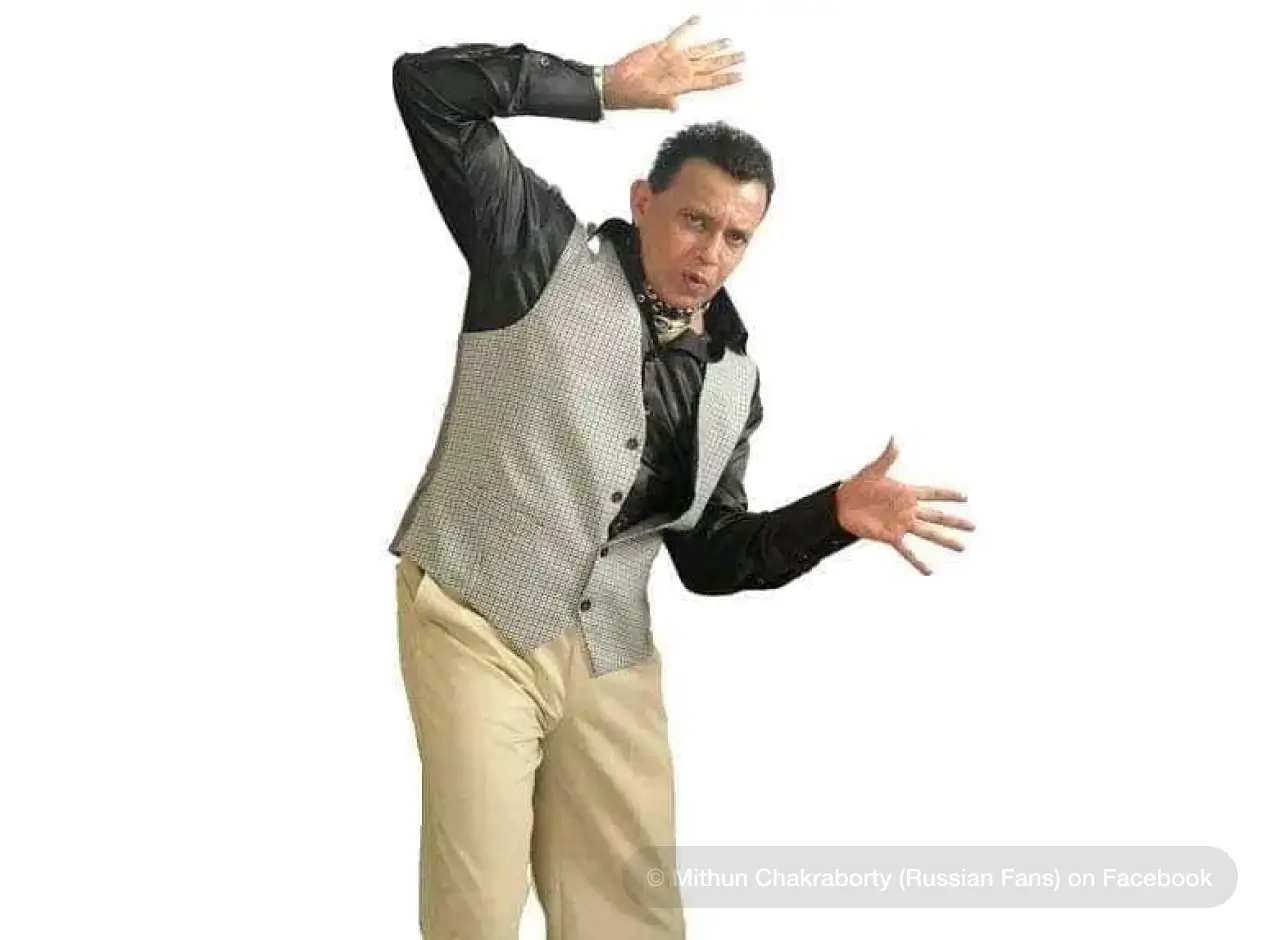 While modern dance performed more serious tasks of sensitizing its discrete audience about social and political issues, Bollywood was busy entertaining the masses with new and fresh ideas in every possible way.
Dance has always been an integral part of Bollywood films. However, the first few decades only saw female Bollywood dancers ruling the roost. And though actors like Rajesh Khanna, Dharmendra, and even Anil Kapoor had their iconic dance moves, they are remembered more as romantic heroes and action heroes.
The first male actor to boast the tag of a Bollywood dancer with pride was Mithun Chakraborty. The dance sequence - 'I am a Disco Dancer' became a rage that ran like wildfire all over the country giving India its first dancing superstar.
Flexible body movements and nimble footwork complimented all the Western dance moves in his tall and slender personality with a swag like never before. The stone had just started rolling with Disco Dancer. It made Disco dance - a trusted ingredient for success in all Bollywood movies, thereafter. He is rightfully called the 'Disco King' of India. He inspired several other Bollywood dancers and choreographers to experiment more with Western dance moves such as Govinda, Sridevi, and Madhuri among others.  
Mithun's dance numbers from his films Disco Dancer, Dance Dance, and Comando are still remembered and emulated by fans even today. He made freestyle dancing popular that blends various dance styles including disco, rock, and martial arts.
Mithun has also been involved in promoting dance as a standalone art form in India. He has promoted and been a judge on dance reality shows including 'Dance India Dance', 'Dance Bangla Dance', and 'Dance India Dance Li'l Master', where he has mentored and inspired young dancers.
5. Prabhu Deva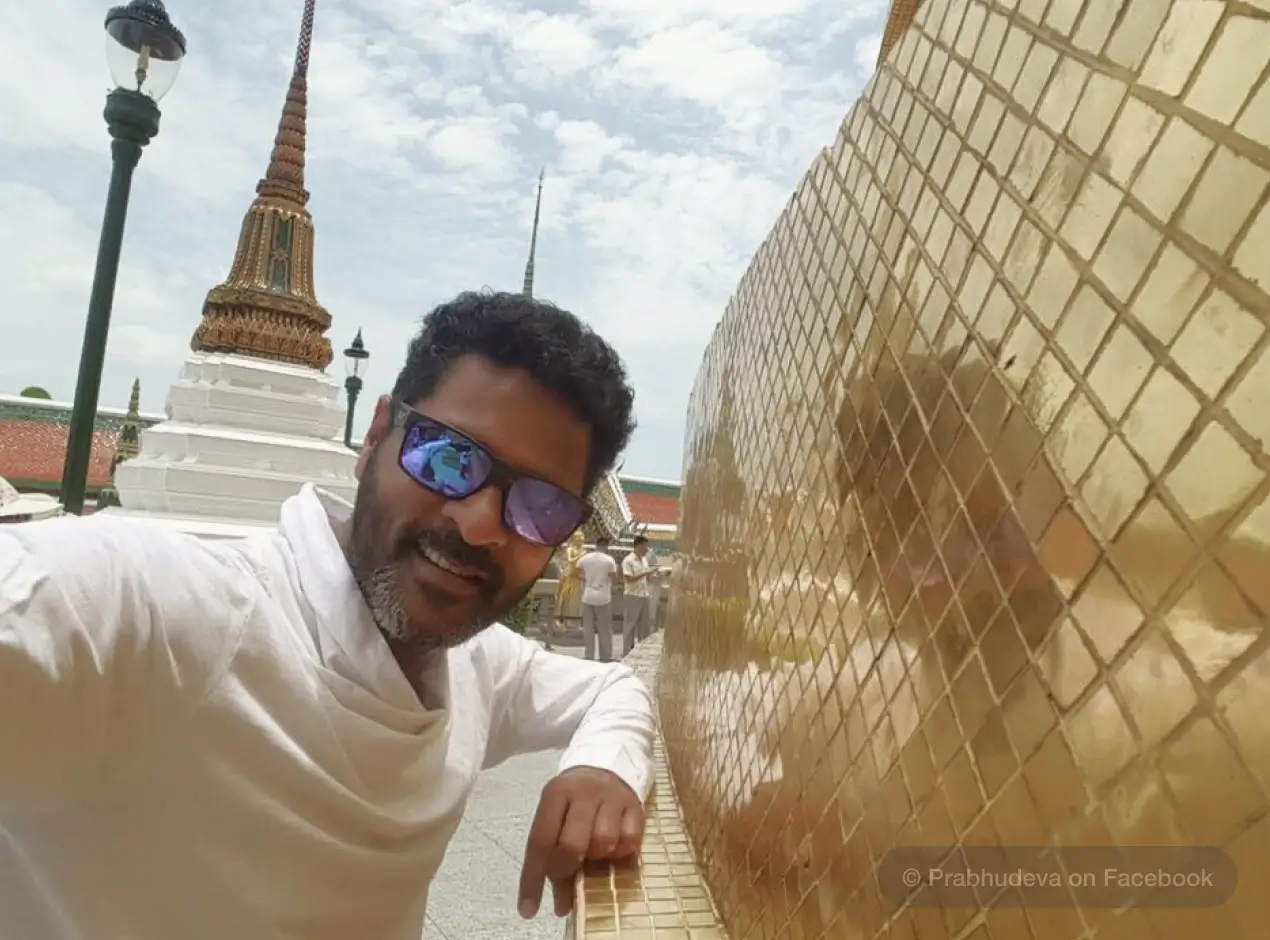 "Urvashi Urvashi take it easy Urvashi
Ungli jaise dubli ko nahi chahiye pharmacy
Jeet ka mantra hai take it easy policy"
Remember Pabhu Deva's iconic dance on this soundtrack. Tall and lanky with a jelly-like fluidity of the body, his fast and energetic dance moves on the top of the bus were considered a landmark moment in Indian cinema. His dance has inspired many dancers to take up the art form.
Prabhu Deva's dance and chorographies have blended traditional Indian dance forms with Western styles such as jazz, hip-hop, and salsa. He has been one of the pioneers in popularizing dance in cinemas.
He has directed and choreographed several dance shows and competitions including the dance reality show - 'Dance India Dance'. Here he has helped create a generation of dancers and choreographers who have gone on to make their mark in the industry.
Prabhu Deva has also received accolades on several international stages including his performance at the 2012 London Olympics closing ceremony. He even graced a judge's seat at an international dance show named - So You Think You Can Dance.
If you want to learn about some of the best Bollywood choreographers, read 5 Best Indian Choreographers in Bollywood.
6. Terence Lewis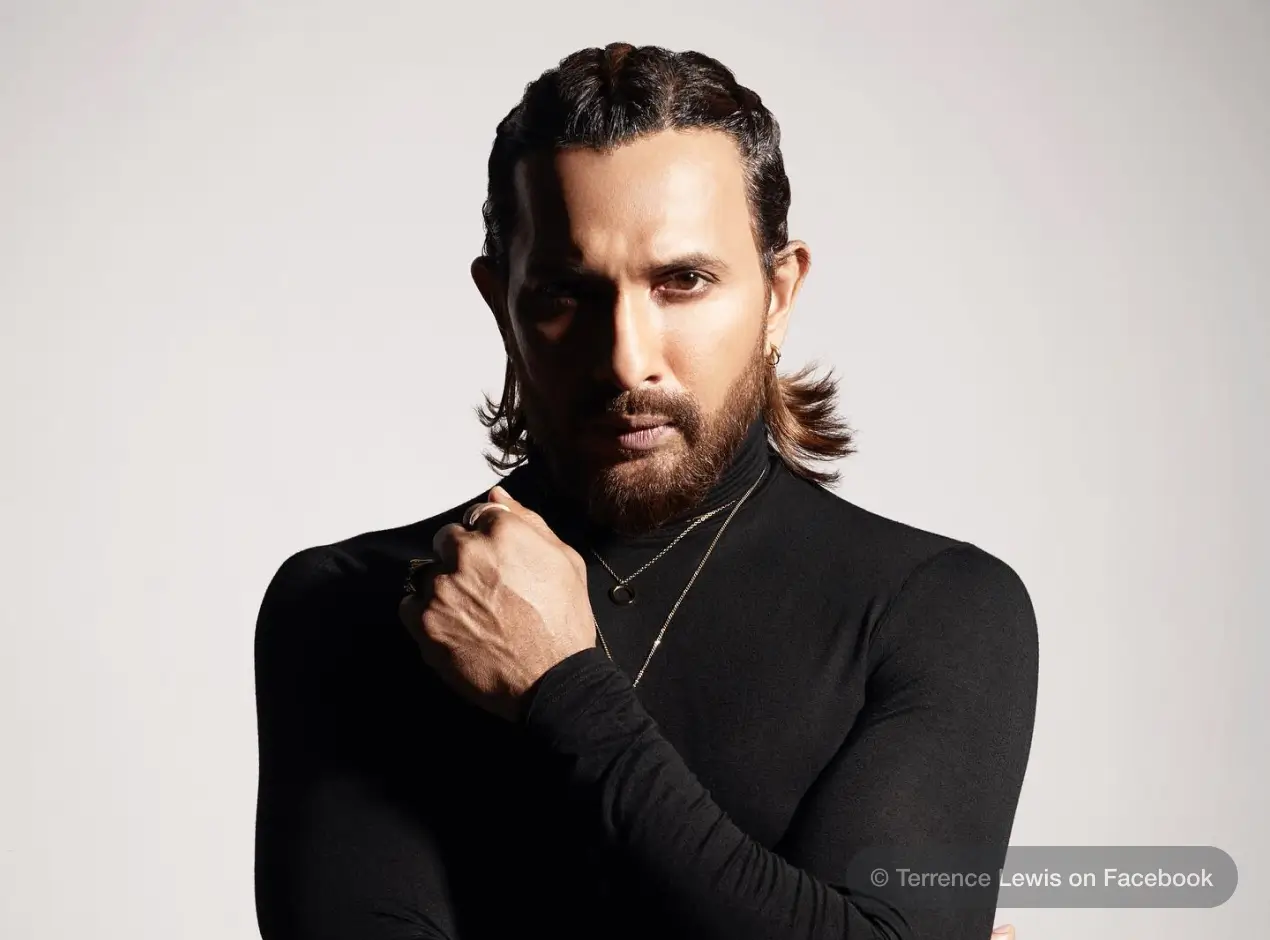 Terence Lewis has played a pivotal role in popularizing contemporary dance forms, mentoring aspiring dancers, and promoting dance as an art form. He made his first public appearance as one of the mentors in the dance reality show - 'Dance India Dance'. He has also been a judge at the international dance reality show - 'So You Think You Can Dance.'
His choreographies showcased a seamless blend of innovative dance moves and stunts from Western dance forms such as - ballet, jazz, and contemporary with Indian aesthetics.
Apart from his television appearances, Terence Lewis has choreographed and staged numerous dance productions, both in India and abroad. His productions often explore social themes and highlight important issues, using dance as a medium of storytelling and expression. He has also collaborated with international artists and has showcased his talent on prestigious platforms across the globe.
7. Shakti Mohan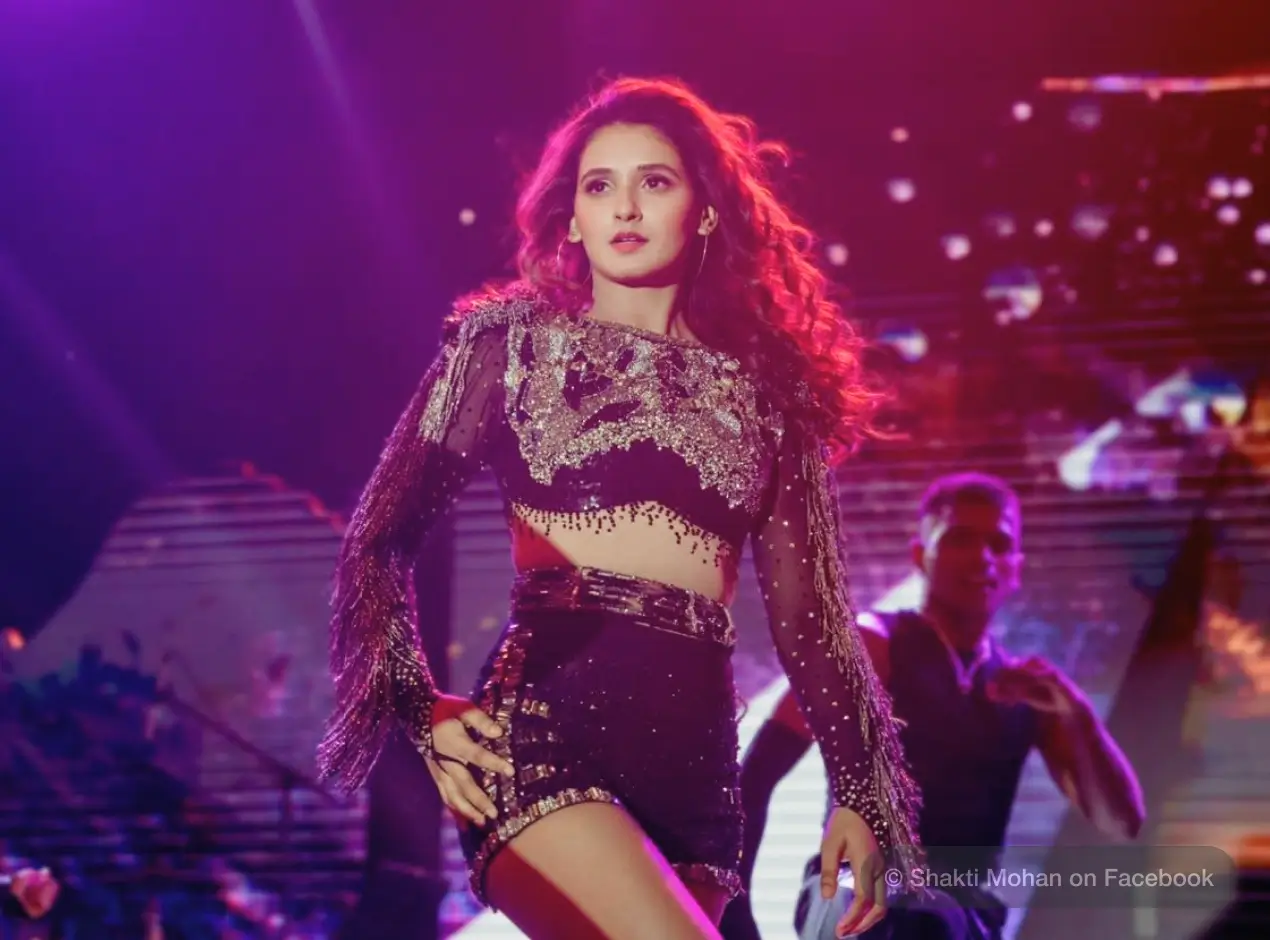 Shakti Mohan was one of the talents that came out of the dance reality show - 'Dance India Dance'. She was the winner of the second season of the reality show and a living testimony that one can truly reach the zenith of success through dance. As a contestant, her flawless technique, versatility, and expressive performances showcased the beauty and power of contemporary dance to a broader audience in India.
Shakti has played a crucial role in popularizing contemporary dance styles and has been an influential figure in the Indian dance industry. She has proved that becoming a dancer is a credible and respectable profession. And people from all walks of society can become successful as a dancer if they have the potential and get the right mentoring.
Apart from her stage performances, Shakti Mohan has also made her mark in the world of Indian cinema. She has choreographed dance sequences in Bollywood films and has been part of dance reality shows as a judge and mentor, sharing her expertise and inspiring aspiring dancers. Her choreography combines various dance styles, including contemporary, jazz, hip-hop, and Indian classical, bringing a unique and modern flavor to her work.
Indian Dancers be Like…
In the recent past, a regional dance reality show saw an 81 years old veteran Indian classical dancer - Purnima Ghosh share the stage with a 6 years old girl who was one of the contestants of the show. The energy of the octogenarian was no less than the small girl and the other supporting dancers on the stage. Her grace and flexibility - awe-inspiring!
She left everyone - from the judges to the audience who were present there and the viewers who watched the episode on the screens spellbound and motivated. She shared with immense gratitude - "Dance is my life. I can't think of anything other than dance." Fortunately, such examples are aplenty when it comes to Indian dancers.
With the rising popularity of dance reality shows and the relentless efforts of some of the best Indian dancers, dance is gradually being accepted as a mainstream profession. In fact, some of the best Indian dancers would vouch for the fact that - dance is profusely bestowing to those who dedicate their lives to it. And all of the above dancers are living examples of it.
If you want to follow in their footsteps these online dance classes provide some excellent options to start with.