Can you express your feeling or tell a story without uttering a word? Well, yes! And that is what the Indian classical dancers have been doing for ages.
They have been speaking with their feet and reciting poetries in motion. The legendary classical dancers of India have conveyed the exuberance of their hearts to the beholders through their graceful body movements. 
Dance is indeed the most graceful of all expressive art forms. And the classical dance forms of India provide an unfathomable treasure trove. 
Some of the finest dancers of India have guarded this treasure trove. They are the ones who initiated as sincere disciples and later dedicated their lives to enriching these dance forms. Because of them, these classical dance forms have withstood the test of time. 
In this article, we will talk about five legendary Indian classical dancers who showed the path to all aspiring dancers.
5 Famous Classical Dancers of India:
1. Birju Maharaj (Kathak)
2. Thankamani Kutty (Bharatanatyam and Mohiniyattam)
3. Dr. Aruna Mohanty (Odissi)
4. Elam Endira Devi (Manipuri)
5. Raja and Radha Reddy (Kuchipudi)
Let's learn more about them in detail.
1. Birju Maharaj (Kathak)
Kathak comes from the word Katha - meaning stories. Kathak or Kathakar is a term used for storytellers. The bol or syllables, taal, and lay are the most significant part of Kathak. 
Kathak teaches you the art of speaking with your feet. It is beautifully explained by Birju Maharaj. The training starts with a basic footwork practice named tatkaar. The students keep their hands folded, palms placed one on top of the other, starting with the right feet and then, alternating the feet with the basic bol of - Ta Thei Thei Tat | Aa Thei Thei Tat. Birju Maharaj calls it is 'maha mantra' of Kathak that a student has to chant with his/ her feet. He also says that the mode of speech in Kathak is through the ghungroo, and hand movements are used to render shape and form to the repertoire. 
Pt. Birju Maharaj is perhaps the most popular face known to everyone - all thanks to dancing sequences like - 'Mohe rang do laal' and Maar Dala. 
Kathak classes conducted by Birju Maharaj on Doordarshan motivated several dance enthusiasts to learn Kathak. 
His approach toward everything through taal, chhanda, and lay made him very attractive as a conversationalist. How he explains each component of Kathak was profusely inspiring and educative at the same time. 
Birju Maharaj was an exponent of Lucknow Kalka-Bindadin Gharana of Kathak. Besides being an ace Kathak dancer and mentor, he was a great percussionist. 
His contribution to the growth of Kathak in India is immeasurable. Kathak students must curate Birju Maharaj's interviews and dance performance videos. It would be profusely beneficial for them.  
2. Thankamani Kutty (Bharatanatyam and Mohiniyattam)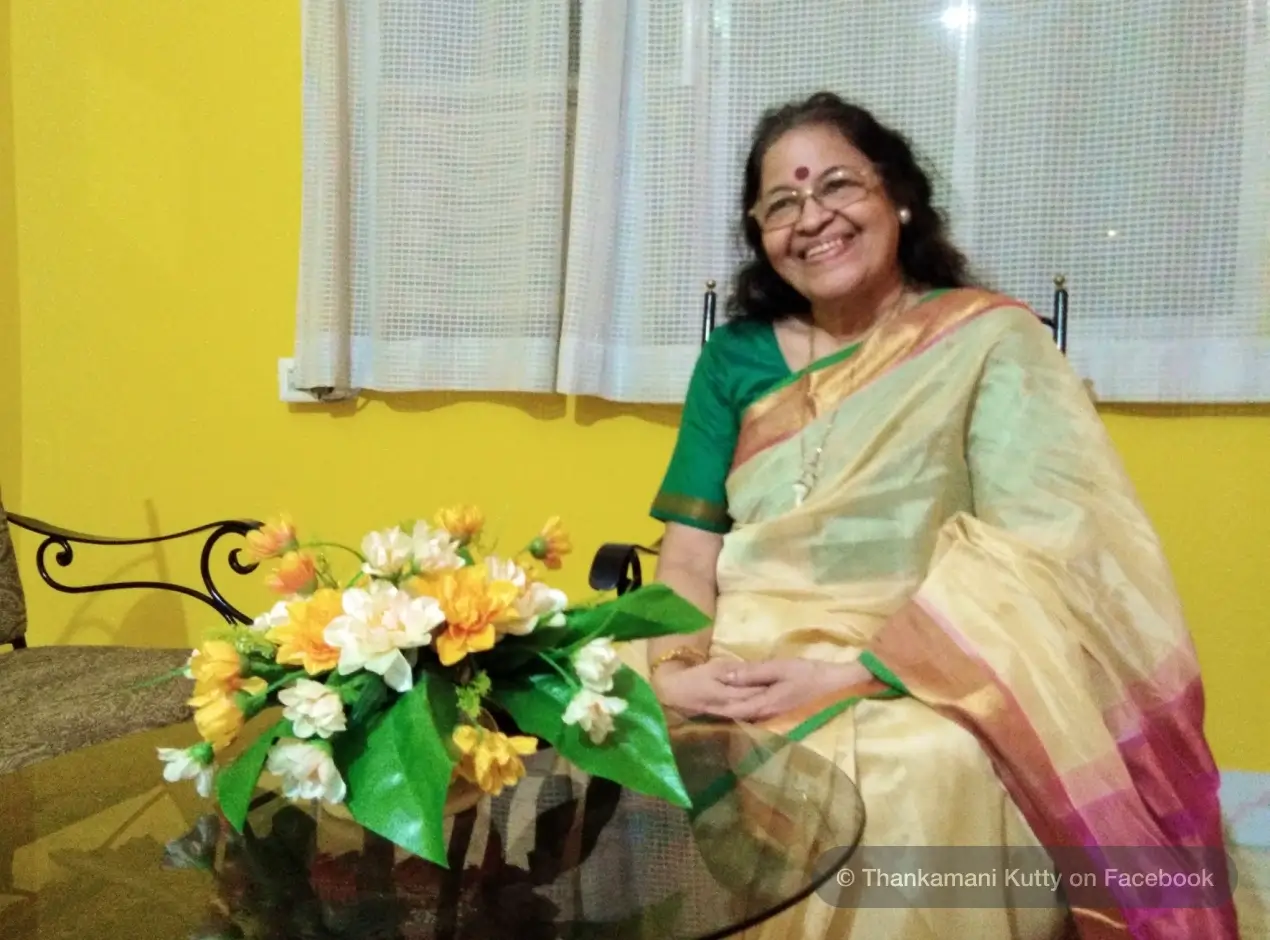 The grandeur of attire, ornaments, beautified hands and feet, eyes highlighted with thick lines of kohl extended to the end of the eyebrows - head to toe prepped to demonstrate the mudras and dance postures in the most graceful manner. The stage comes alive when the spotlight falls on a Bharatanatyam dancer. 
While Bharatanatyam was incepted in Tanjore, Tamil Nadu, another graceful dance form - Mohiniyattam came from the soil of Kerala. While the former is based on the Tandav Nritya of Lord Shiva, the latter takes a cue from the Mohini avatar of Lord Vishnu.
Thankamani Kutty's name is synonymous with both these graceful classical dance forms of India - Bharatanatyam, and Mohiniyattam. 
Having trained under the tutelage of Vallathol in Kerala Kalamandalam, Thankumini Kutty dedicated her life to teaching students and spreading the light of knowledge through these two dance forms.   
She married Sri Govind Kutty - another exponent of Kerala Kalamandala and expertise in Kathakali.  
The duo moved to Kolkata in 1958 and created history by connecting Kerala with Kolkata. In the following years, they aligned Poet Vallathol with Rabindranath Tagore. Their indigenous choreographies based on Bharatanatyam and Mohiniyattam brought to life the famous dance dramas penned by Tagore. 
Chitrangada, Chandalika, Tasher Desh, Shyama, and many such literary pieces were presented through Bharatanatyam and Mohiniyattam. The compositions mesmerized and inspired the art-loving people of Kolkata. 
Over the last few decades, Kolkata Kalamandalam emerged to be the mecca for classical dance aspirants in and around Kolkata. 
Students should follow the career graph of Thankamani Kutty.
3. Dr. Aruna Mohanty (Odissi)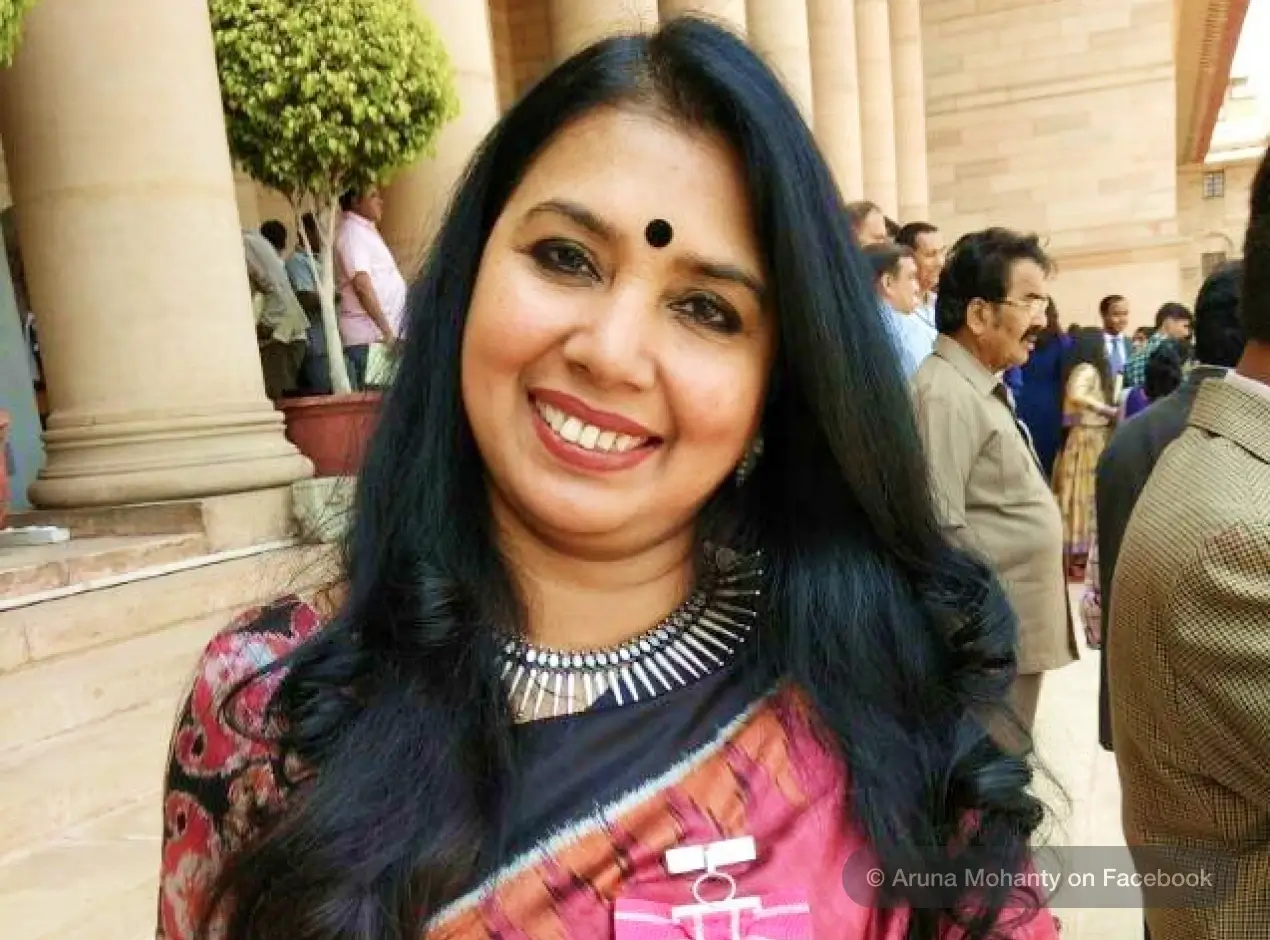 Two things that put Odisha on the world map are - the grandiosity of its temples and the Odissi dance. The dance postures are found to be carved out on the walls of the temples. It is indicative of the fact that the foundation of this dance form is steeped in devotion or Bhakti Bhav. 
Odissi has given some of the stupendous exponents to the country. And one of its true gems is Padmashree Dr. Aruna Mohanty. 
With close to five decades into performing and choreographing, Dr. Mohanty has made a remarkable contribution to the growth of the dance form. Apart from the conventional mythological stories that classical dances usually depict, Mohanty picked contemporary topics such as gender stereotypes and other social issues. 
Dr. Mohanty is a visiting scholar at several esteemed universities in the USA. Students should follow her career graph not only to become good dancers but also to learn how to make a traditional dance form relevant to the current times. 
4. Elam Endira Devi (Manipuri)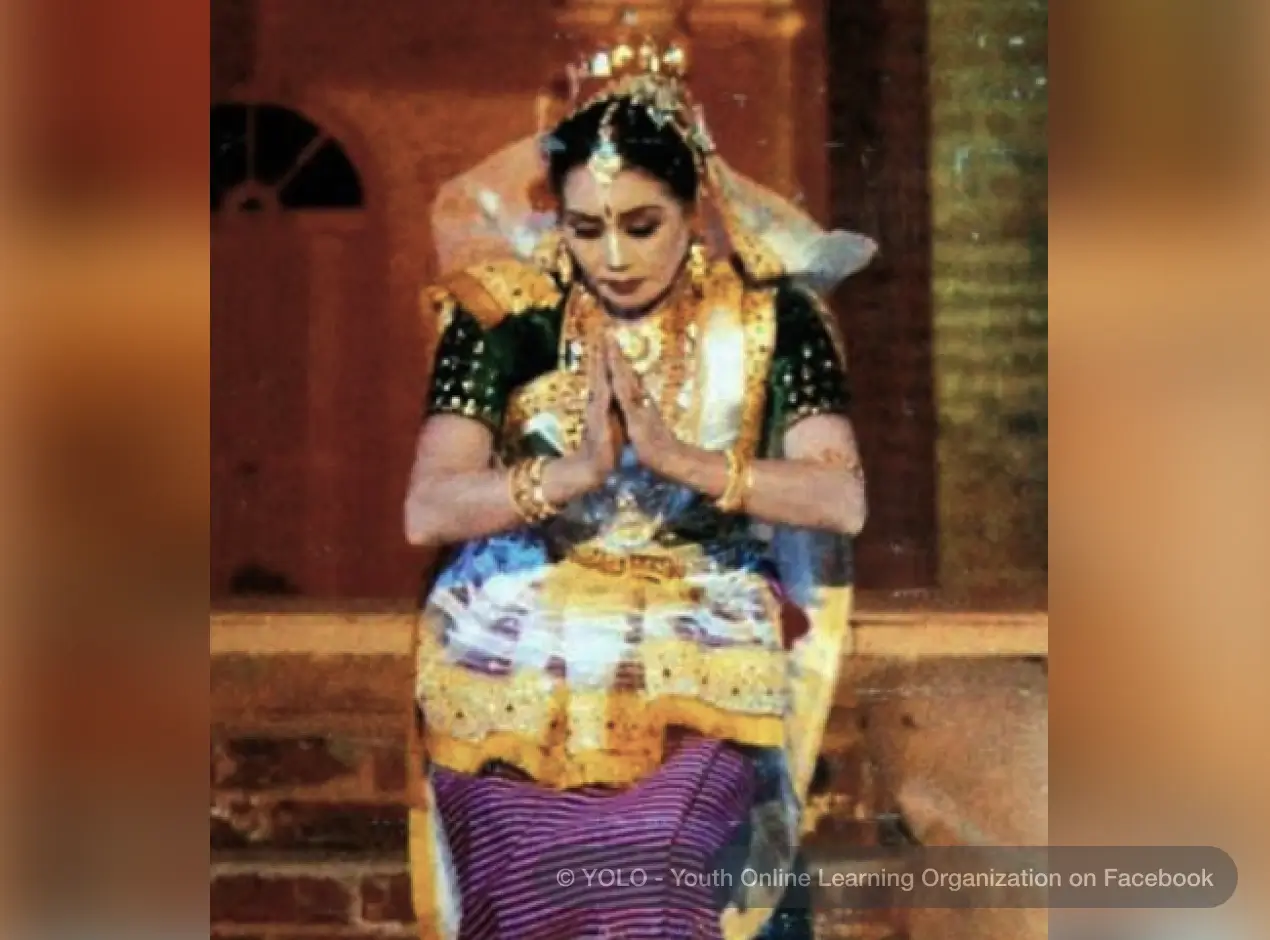 From the far east of India comes a dance form that commemorates love. Manipuri dance, also known as Manipuri Raas Leela originated as a devotional temple dance that was performed in front of Lord Krishna. Eventually, it evolved as a medium of storytelling to narrate the divine love between Radha and Krishna.
Padmashri Elam Endira Devi is one of the finest exponents of the Manipuri dance. She started her journey as a dancer at the tender age of eight under the guidance of Guru Lourembam Amuyaima Singh.  
Endira Devi's volume of work as a Manipuri dancer has put the state of Manipur on the global map. She founded Meitei Traditional Dance Teaching School and Performing Centre - an institute that is recognized by the Indian government. 
5. Raja and Radha Reddy (Kuchipudi)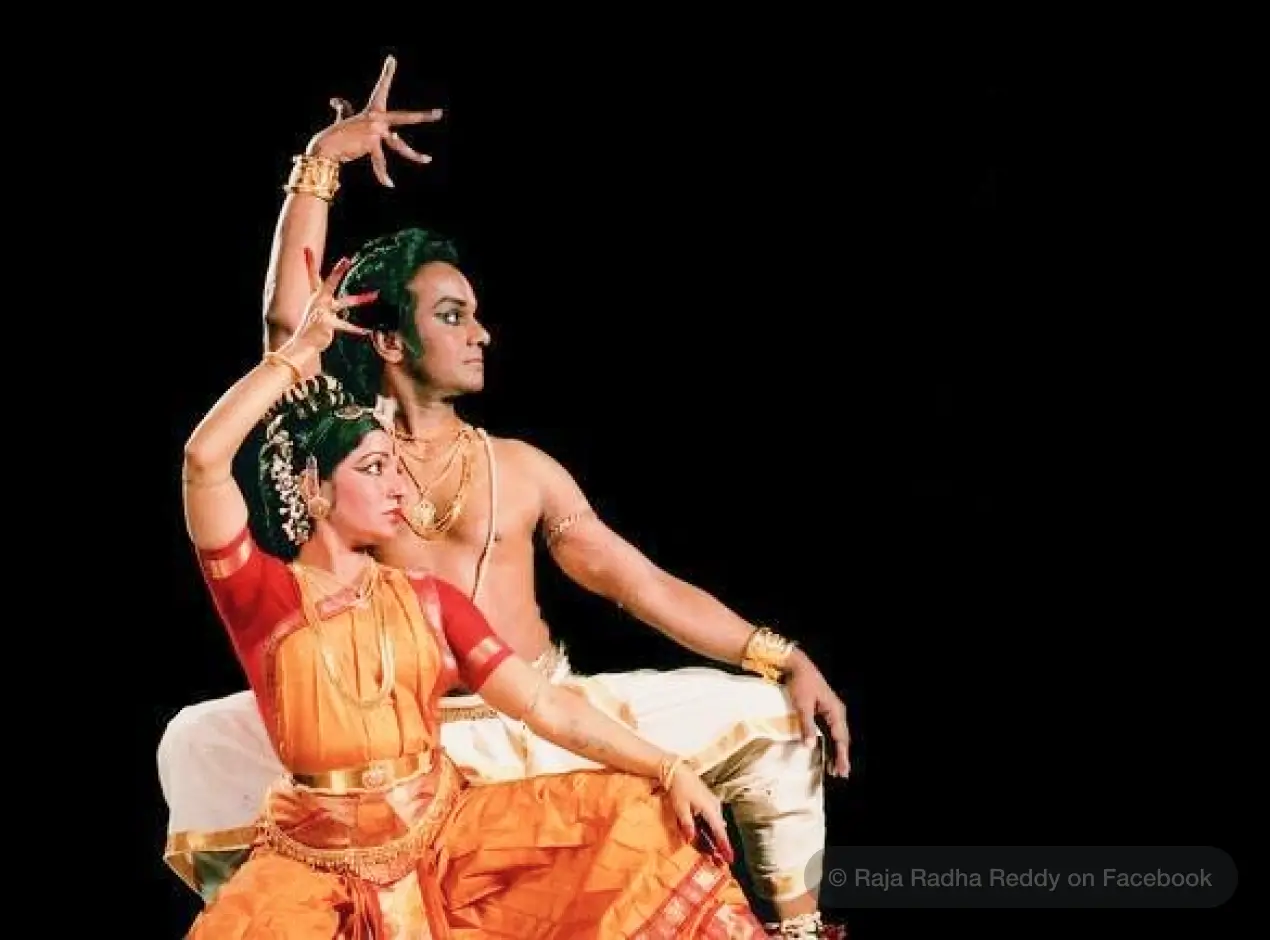 Originating in the Kuchipudi village of Andhra Pradesh, Kuchipudi dance was developed by a group of traveling musical bards who used this dance form to narrate religious stories on the stage. 
Quick footwork, graceful body movements, and expressive eye movements are some of the distinguishing features of this dance form.
Raja and Radha Reddy - the names that have brought Kuchipudi into the limelight and have made it relevant to the present time without compromising on the traditional values system. 
The dance academy established by Raja and Radha Reddy - Natya Tarangini Institute of Kuchipudi Dance in New Delhi has emerged as a center to cultivate this art form. 
Conclusion
There is a lot that the students can learn from each of these Indian classical dance maestros. They are all living institutes by their own rights. 
The recordings of their performances should certainly be curated by students. So as the students emulate their grace and facial expression, they should also resolve to take their legacy ahead and create learning opportunities for others as well.     
Having said that, it is equally important to note their sincerity and dedication towards the dance forms and how each of them has contributed to the evolution of the dance form.
If you are inspired to walk the path that each of these stalwarts has treaded, this is the right place to start. Explore online dance classes here and embark on an enriching journey as a dancer.