If you have time to read only one review, it is this one!
My 13 year old daughter is getting trained by Guruji Ashvini Modak. We are about 6 months into the class. We have been very pleased and continue to seek Ashviniji's teachings. So what, you will ask!!! The situation here is unique ... my child is not a regular kid! She has several disabilities including some speech impairment. It is not easy to teach a kid like mine. It requires immense determination and unlimited patience. I can guarantee you most other teachers would have quit! In fact I have been trying to find a Math teacher for my child and most quit after a few sessions. So coming back to Ashviniji, she understands all these limitations and works within those. She has never lost her patience. Even after 2 years if my child is only at 50% of where she should be, for us it is like 500% of where she was! My daughter now looks forward to Saturday mornings. In Ashviniji she has found a role model. She talks of giving performances with her Guruji! When we are driving, she makes me turn off the bollywood music and swap to Hindustani Classical. Imagine a teenage girl born and brought up in the US having this kind of passion for Hindustani Classical. Thanks to Ashviniji and iPassio.

I cannot end this review without thanking Anuj Shah and iPassio team for this novel concept. Especially for those of us who are outside India, how do we get quality training for our children? They have made this possible ... now distance is no longer a barrier. The portal is also very easy to use and the automated alerts keep you on track. Coming to customer service, it is top-class. They answer any questions right away! I have spoken to Anuj several times and his fervor and energy tells you that he is not doing this just for money. It is a passion and a dream come true for them and they are making sure the students and parents are also achieving the same!
Read more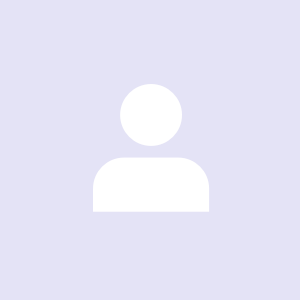 Harshad
Updated Feb 01, 2020